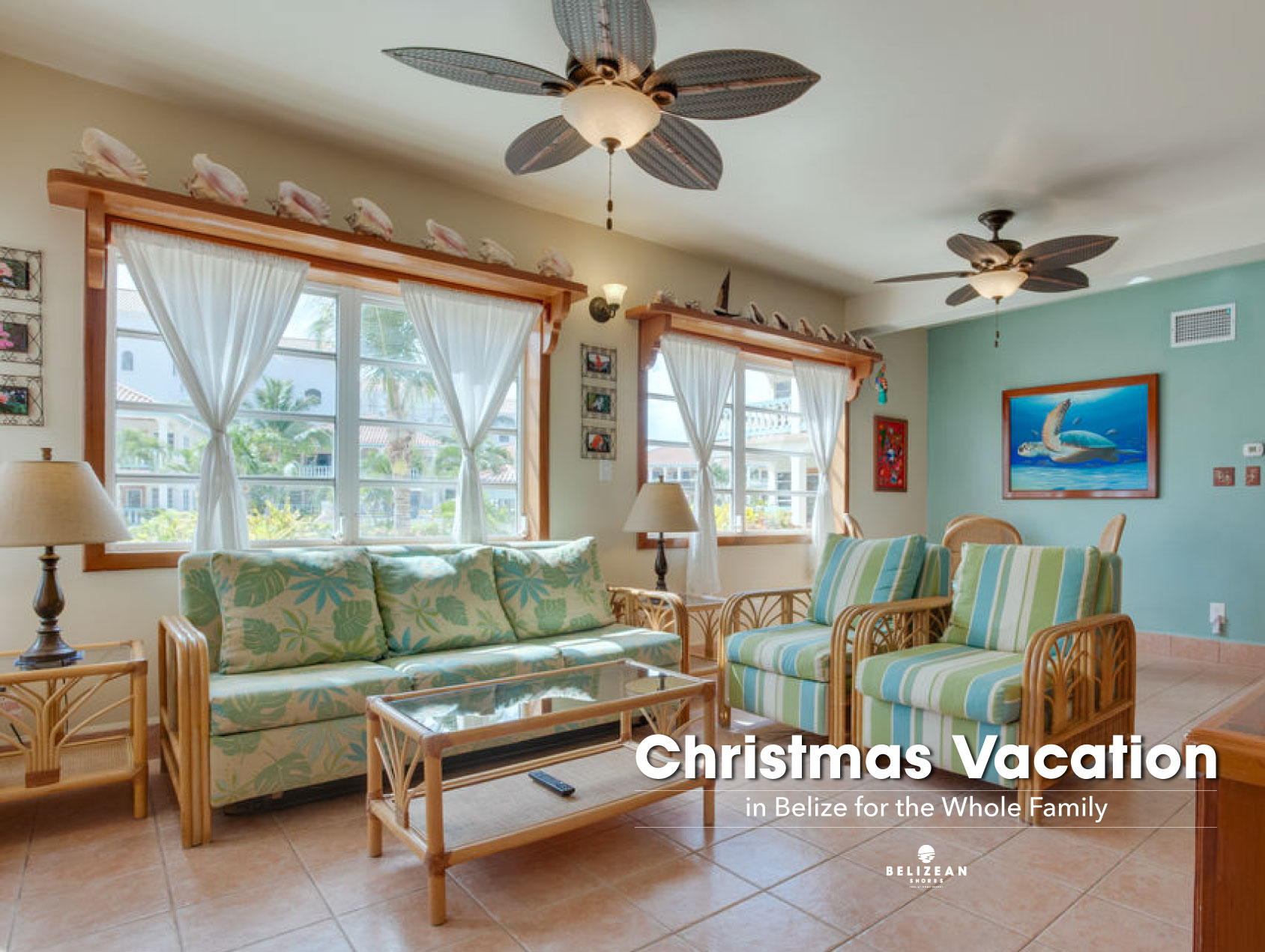 Christmas Vacation in Belize for the Whole Family
Spending Christmas in Belize is easier than you may think. With the kids off of school and cold weather setting in, it's a good time to take the whole family on a holiday vacation to the beach! A Belize beach vacation starts with a quick flight from one of the many direct hubs in North America. Around the holidays, there are many more seasonal flight options to choose from. Arriving at Belizean Shores Resort, you'll soon settle into your suite with a view of the pool or beach. The many onsite activities will keep everyone busy, so the adults can find a little time to relax.  To keep things as easy as possible, because no one needs extra things on their to-do list this time of year, we've rounded up all of the information in one place for you. Peruse the links below to plan your perfect family vacation for the holidays.
Traveling with Kids
Whether your kids are seasoned travelers or airport rookies, there are some things to consider. Make sure you know the entry requirements and what special documents children may need. Belize celebrates many local holidays in addition to the ones you may be familiar with. Know what to expect and what the weather is likely to be during the time of your trip. Stretch your vacation dollars with free fun on Ambergris Caye. Click through to learn more!
Family Dinner
There are many great restaurants and dining options on Ambergris Caye. Pick your favorite and reserve a table for your family celebration.  Kid-friendly dining is abundant, use the handy guide to find your next family meal. There are lots of places on the island that cater to family fun as well. Make sure you visit as many as you can! At Belizean Shores Resort, each suite also has a kitchen where you can prepare some of your own meals if you like. This is especially handy for snacks and early breakfast calls when kids wake up hungry.
The Best Tours for Your Family at Christmas
Take advantage of the adventures and excursions available in Belize to make new memories over the holiday as a family! With such a wide variety of tours, you are sure to find just the right one for your family. Be sure to spend some time on the Belize Barrier Reef and take a hopper flight to the mainland for jungle fun.
Belize has it all and Christmastime is a great time to visit. There are many local festivities that you can participate in as well, to keep the festive holiday spirit alive. Read more about Christmas in Belize, here. Enjoy the warm weather and time together as a family away from the distractions of home with a Belize family vacation!