Snorkeling!  Did you know that children are welcome on our snorkel trips?  We are happy to have your kids join you on a snorkel trip, even if they just enjoy floating with a life jacket in the warm water.  Parent discretion is the only limitation.
A great way to get out on the water with the whole family is to plan a day of sailing on our catamaran.  The boat setup is even ideal for babies as there are contained areas for them to explore, with your supervision.  It's your choice as to whether you jump in for snorkelling, or head out on our smaller boat for some fishing.  There are bathrooms on board and we even provide delicious fresh food and drinks.
There are many ancient Mayan monuments on the mainland in Belize, take your pick and enjoy stepping back in time.  There are sprawling plazas to relax in the shade and the more adventurous will love climbing to the top of the tallest castle to report back what they can see on the other side.  (Which is, of course, the other side of the castle!)
The Belize Zoo is a must-see stop on the mainland.  It works hard to bring the message of conservation to the people of Belize and to all who visit this special place.  All of the animals have been rescued, either from the illegal pet trade or from injuries, and are made ambassadors of their species.  The tasteful exhibits are made of native flora and only Belizean animals are present.  All of the paths have recently been paved, making this little zoo accessible to wheel chairs and strollers.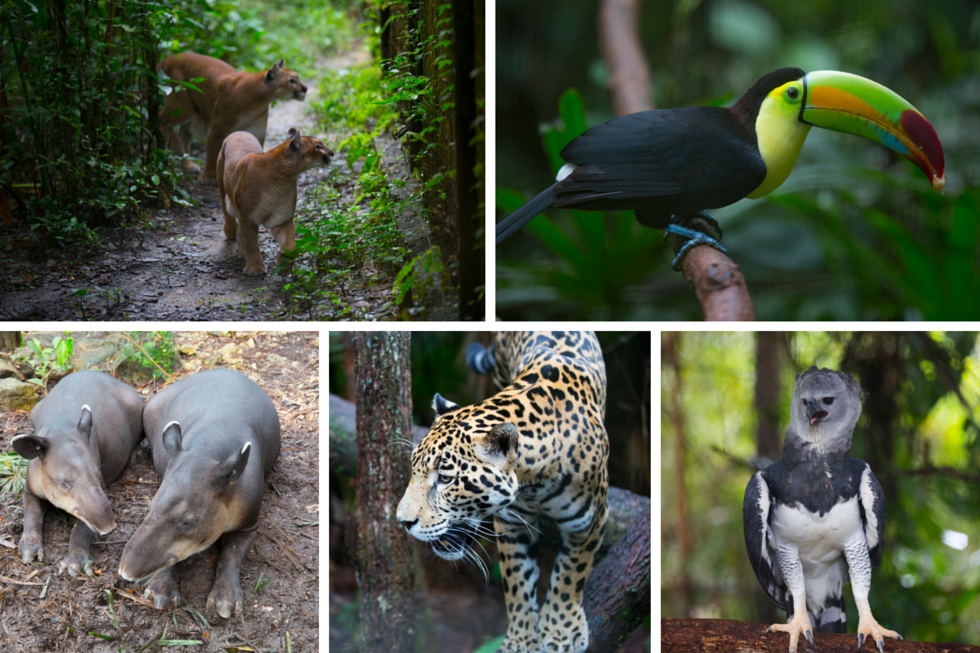 Grab an inner tube and head down the Caves Branch River, winding your way through limestone caves.  This is a "lazy river" type of float and is a great way to see the jungle!  Guests must be 40 inches tall.  Located in the same area is a zip line.  Available for those 7 years old and up.  A ride you will never forget!
We all have a little bit of adventure in us, explore yours to the fullest while in Belize.  What are you most looking forward to on your trip?