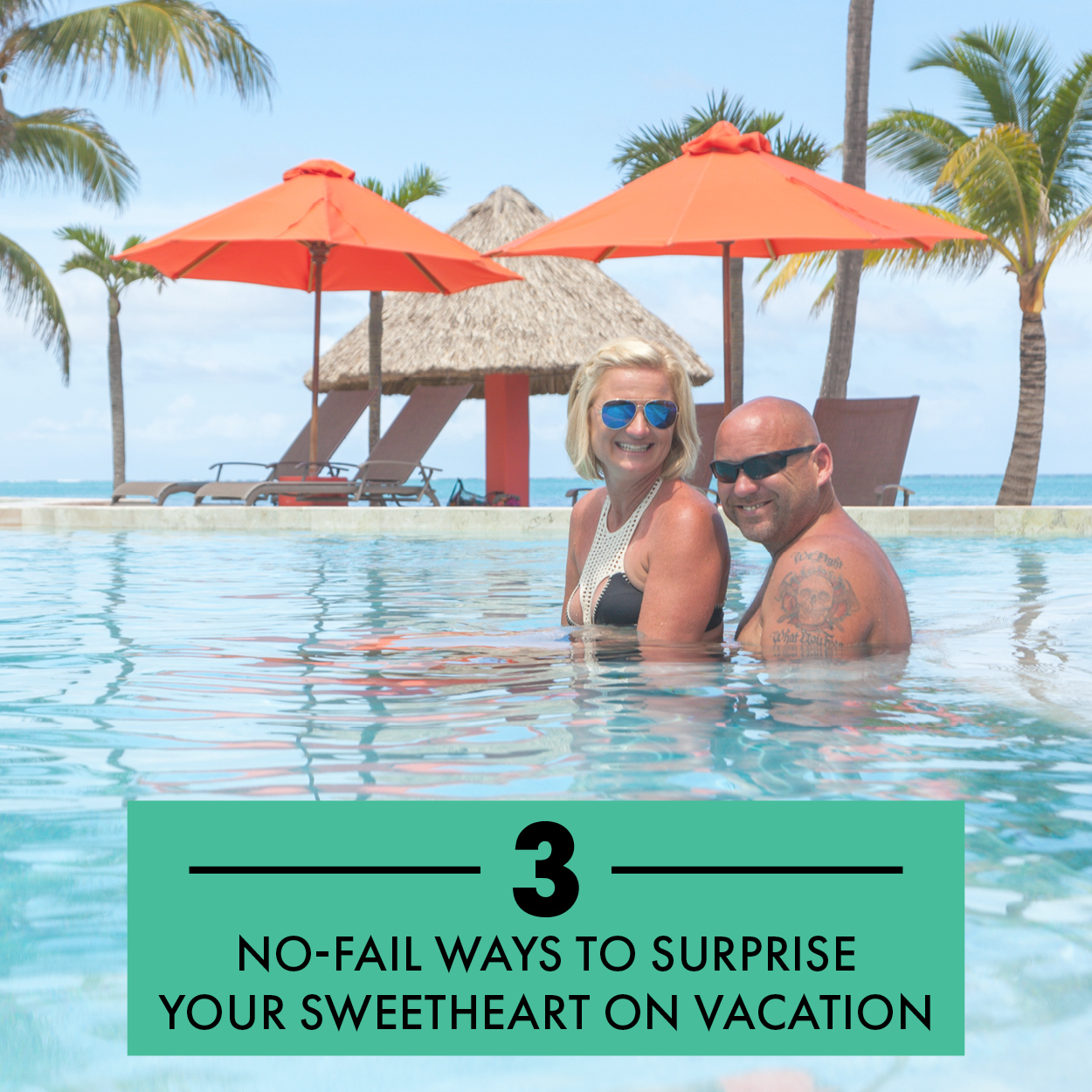 Three No-Fail Ways to Surprise Your Sweetheart On Vacation
Planning a vacation together, for just the two of you, can be a fun and romantic way to get away and show you care. Once you arrive, it's easy to have a trick or two up your sleeve to add to the romance and really surprise your partner. We've rounded up our top three ways to do just that.
Couples Massage
Treat yourselves to the gift of relaxation. Enjoy a couple's massage on the beachside palapa, on your veranda or in your suite. You will be pampered and relaxed and can enjoy that special time together. Our mobile spa partner offers a full range of massage and spa treatments using locally sourced ingredients. Plan your massage for any time during your trip, though it may be a welcome thing the day of your arrival or your first morning to wash away the stress of travel and set the tone for your romantic getaway.
Sunset Cruise
Tell your sweetie you want to take a walk out to the dock in the early evening. What they don't know is that a catamaran will be waiting for you to board a sunset cruise along the island's shore. Soda's, water, local beer, and rum punch will be served along with the freshest ceviche, prepared on board. You can choose between a charter tour for just the two of you or to join other guests of the resort. The sunset colors are sure to be stunning and the lucky will be treated to dolphins skimming the surface. Truly an evening to remember.
Romantic Dinner on the Beach
Plan a private dinner under the stars for just the two of you. Our wide beachfront lets you claim a small slice just your own, we'll take care of the romantic table setting, candles, and special touches. Twinkle lights and tropical decorations will help to set the mood. Blu Restaurant offers a great selection of entrées to choose from as well as drinks and wine. Click here to see their menu. Take time for just the two of you to connect far from any worries and just relax with the sounds of the Caribbean Sea.
Our helpful staff can make it all work seamlessly so that your surprise goes off without a hitch. Make sure to let us know if you are celebrating a special occasion as well. While these all work perfectly for a just-because treat, they also make a fantastic backdrop or precursor to a marriage proposal. Whatever your plan, we can help make your vision come to life. The look of surprise on your partner's face is sure to be something you won't soon forget. Happy travels!