Hol Chan and Shark Ray Alley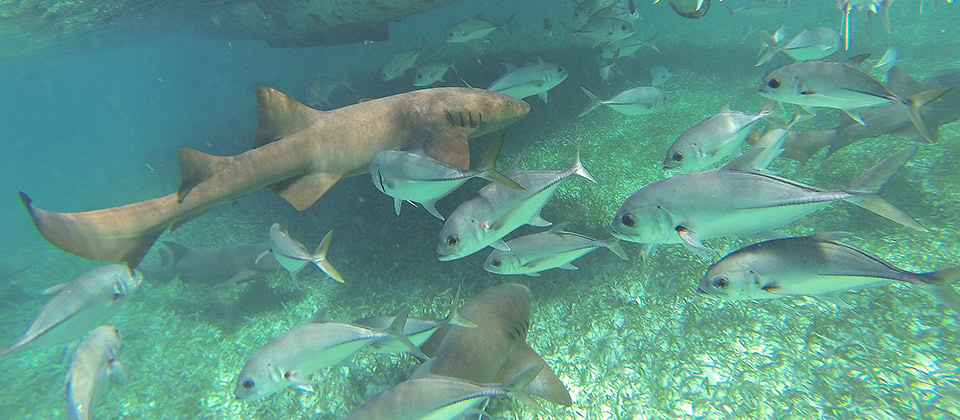 First established in 1987, the Hol Chan Marine Reserve was the first of its kind on Ambergris Caye. In Mayan, "Hol Chan" means "little channel."
Zone A Snorkeling
The first site of the tour is to Zone A. Here you snorkel away from the boat around a small channel in the reef. Our guides carry a life ring for anyone who gets tired during the tour, or to hold on to if equipment needs adjusting.
The guide will lead you around the zone pointing out all of the marine life that the reserve can offer from turtles, nurse sharks, spotted eagle rays, to the green moray eels. This portion of the tour lasts between 45 minutes to an hour.
Shark and Ray Alley Snorkeling
There is a five minute boat ride to the next stop, Shark and Ray Alley. This area was established by fishermen. At the end of a day's fishing, they would go to this area to clean the catch of the day, throwing scraps overboard, attracting nurse sharks, southern sting rays and Caribbean sting rays. The whole tour will last between two to two and a half hours.
This tour can also include a dive. This is perfect for groups who have a mix of snorkelers and divers, but want to do a trip together.
The dive is at Zone A, it's a shallow dive, with a max depth of 28ft. It's perfect for a first dive after a break from diving, or for an introduction to diving in Belize. This trip of one dive at Zone A, and then a snorkel at Zone D
Mexico Rocks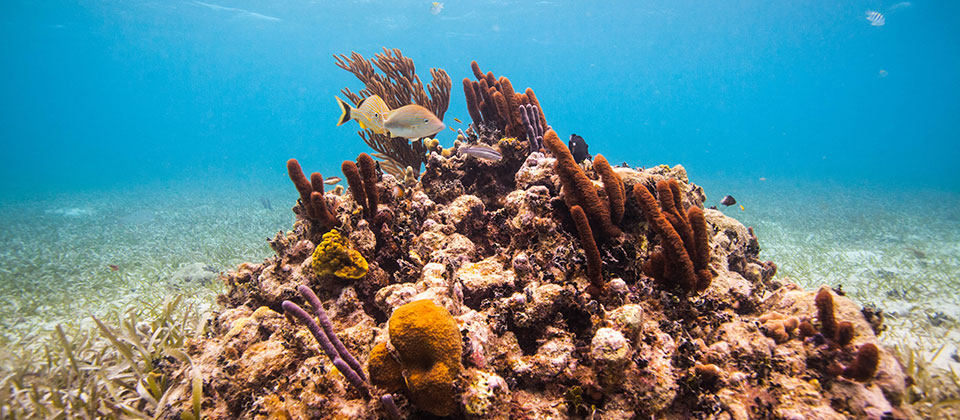 Mexico rocks is an area located north of San Pedro Town, and we are lucky to be a minute boat ride away as it is right in front of our dive shop! It is a shallow area with a patch reef, unique to the northern lagoon with massive boulder brain corals up to twenty feet. This type of reef is rare in Belize, and found in only one other location far to the south on Glover's Reef. Mexico Rocks has been newly added as a marine reserve to make it a protected area like Hol Chan.
The tour starts once the boat is moored to the mooring line. The guide will give you a brief history of the area and how it got its name. This area is known for the coral formation and adolescent fish. It is in a naturally occurring sheltered area where young creatures make their way from the mangrove out to the fore reef.
This area is very different compared to Hol Chan, which has a varied diversity of marine life; Mexico Rocks has more vivid color due to the variety of corals and fish. When the fish are younger they display brighter colors compared to their adult forms. There are also chances of seeing the southern and Caribbean sting rays, as well as the nurse sharks and sculptures made by local fishermen from the discarded conch shells.