Belize's coastline is home to 191 miles of the magnificent Mesoamerican Barrier Reef System, the largest reef in the northern hemisphere.  While vacationing at a Sandy Point Resort on Ambergris Caye, you are within easy access to some of the most spectacular snorkelling and diving in this region.  The proximity and location of the coral reef is in direct correlation to the shoreline on the island, and greatly impacts the resulting beach.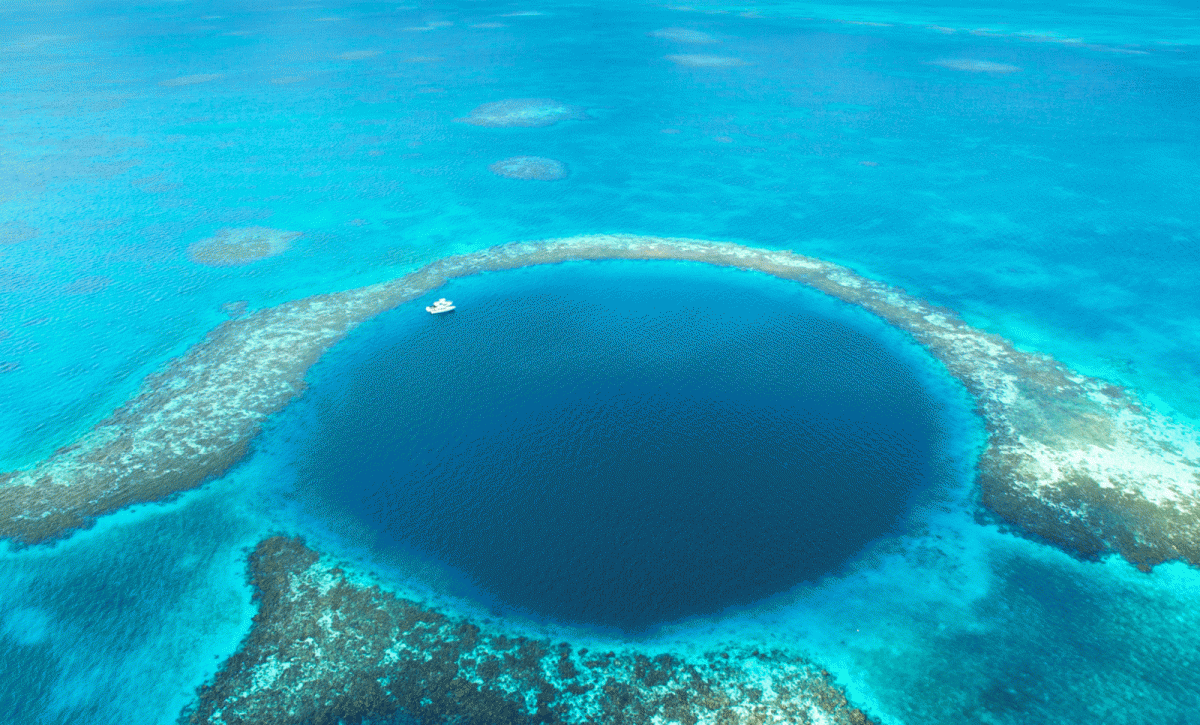 A barrier reef grows very close to the surface and naturally protects the adjacent shoreline from big waves, as the reef acts as a breakwater.  Waves from the open sea break over the reef and loose energy, instead of crashing into the shore.  The result at our beach is calm, shallow water, with a deeper channel closer to the reef.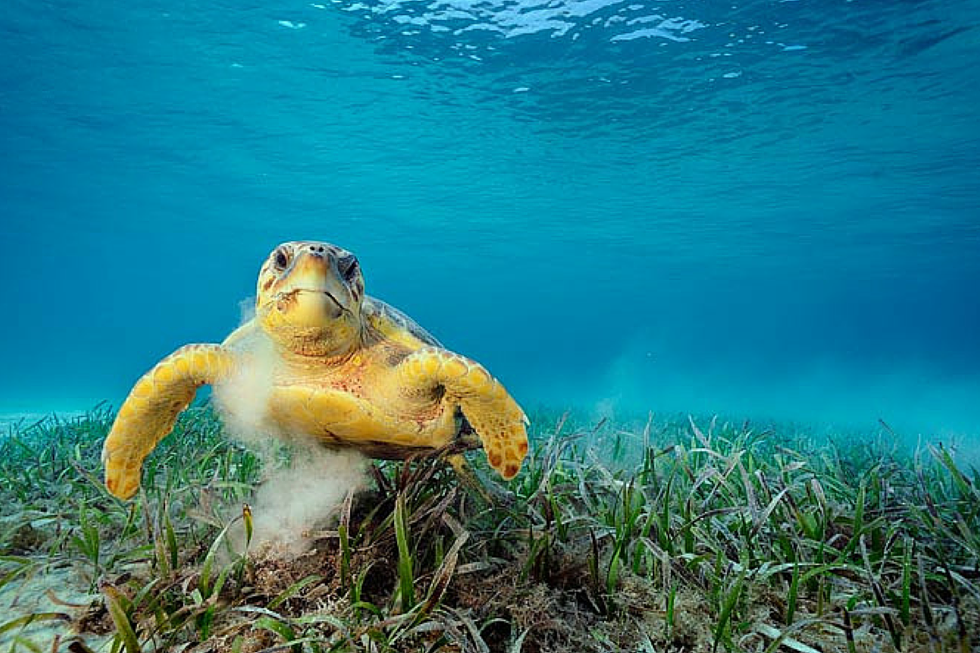 Often present in patches in this shallow water is a marine plant called turtle grass.  The flat grass-like leaves can grow up to two-feet tall, but more typically in our area are about 6-10 inches long.   Aptly named, it provides an essential food source to sea turtles and other high-profile critters like manatees, conch and lobsters.  Just as importantly, this sea grass holds the sand in place so that it does not settle over the coral, which would block sunlight and damage the coral colonies.  Many fish species also use the grass beds as nurseries, hiding among the protective leaves.  This somewhat understated ecosystem is surprisingly diverse and productive, with some patience and a keen eye you can see quite a lot while snorkeling around it.
All of our resorts have docks with stairs into the water for access into deeper water for swimming.  A walk or ride along the beach on Ambergris Caye will find locals and vacationers alike enjoying a dip in the sea from various docks.  If you prefer a pool setting, we have that too!  Each resorts boasts gorgeous pools with sea views.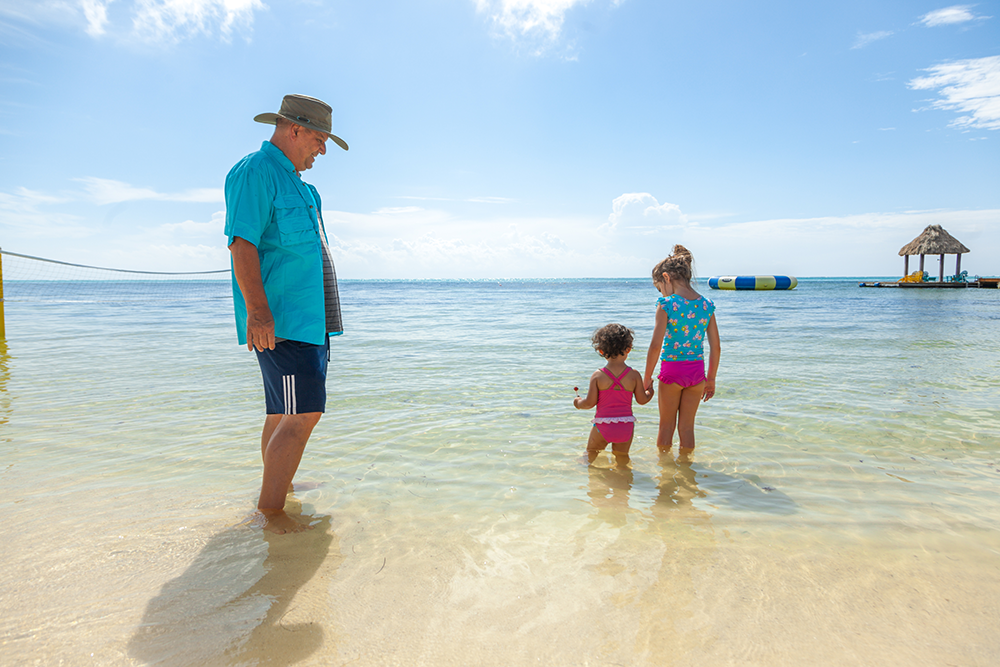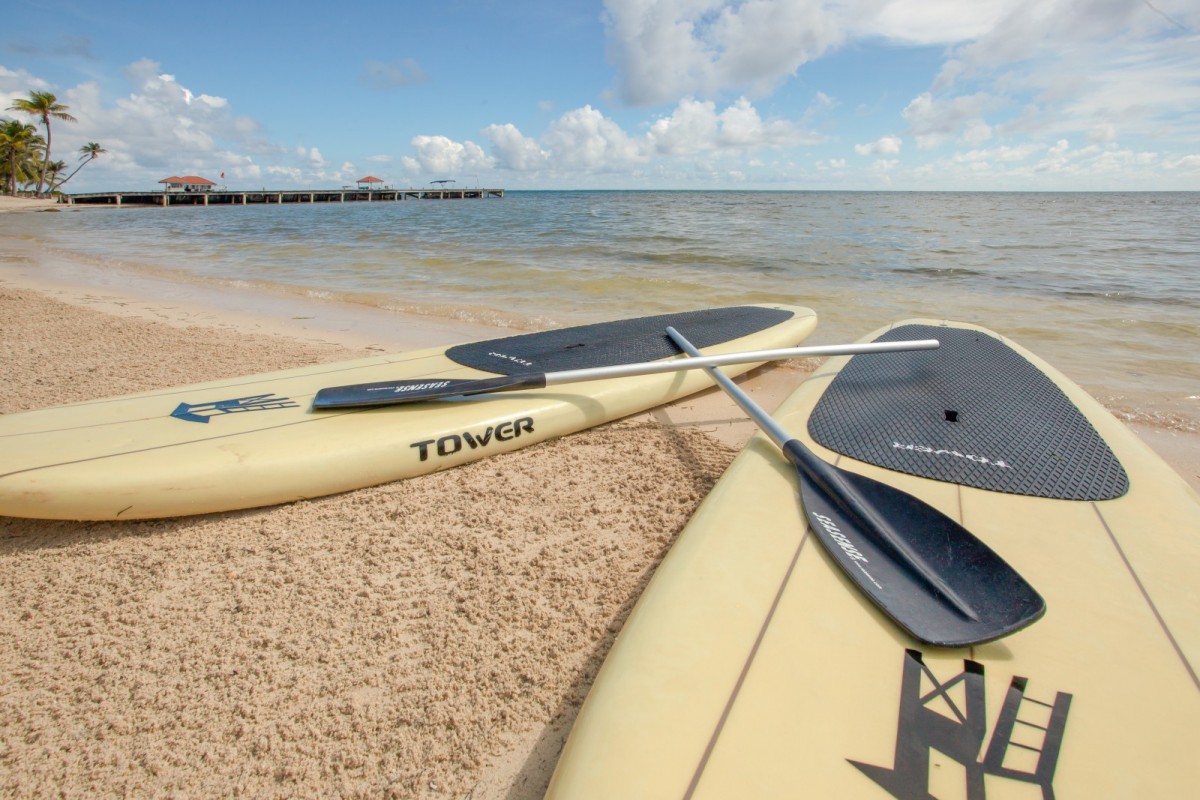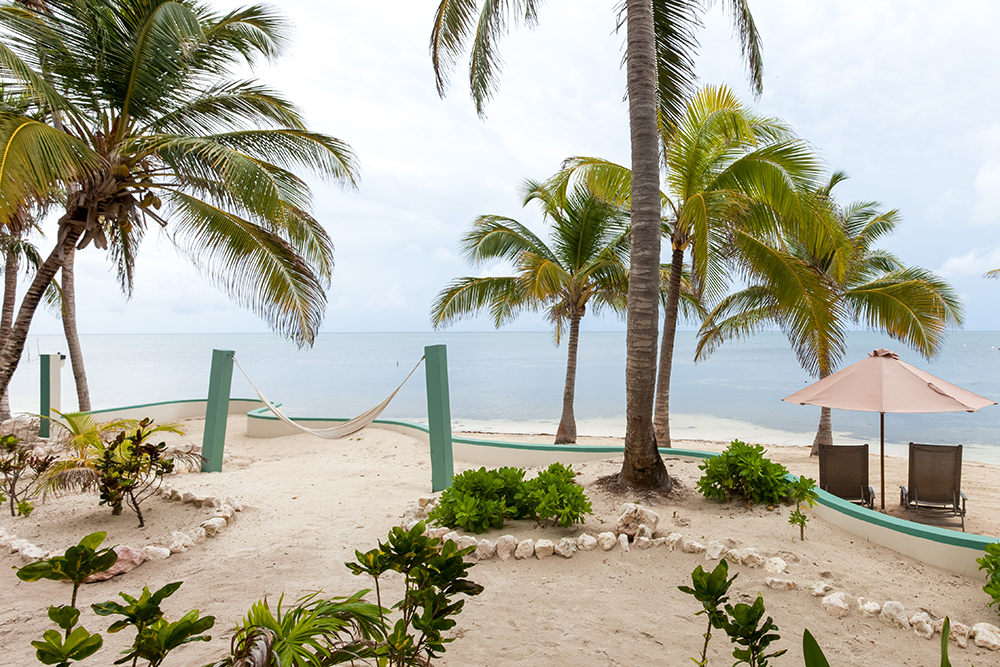 Due to location, the shoreline and beach are slightly different the farther north from San Pedro Town you go.  At Belizean Cove Estates, Coco Beach Resort and Belizean Shores Resort, the beach is rather similar.  The water is shallow for quite a way out and is typically very calm.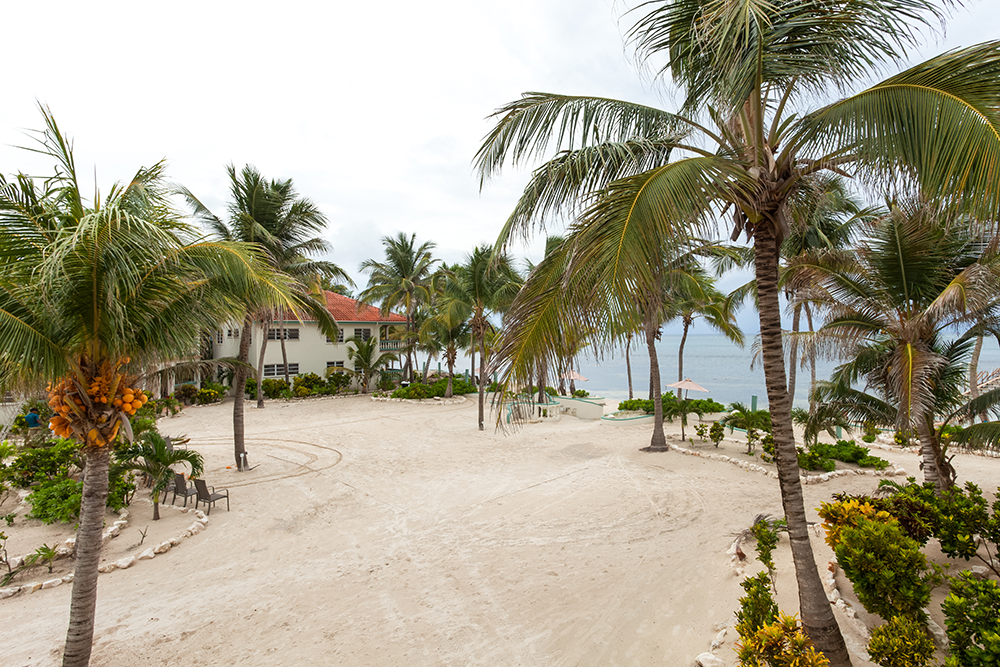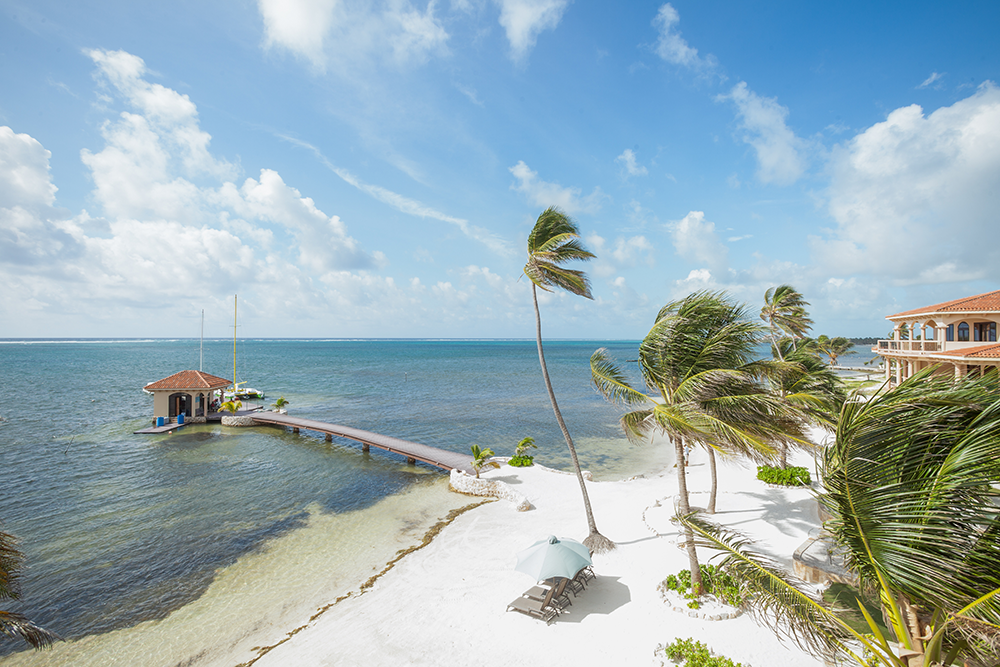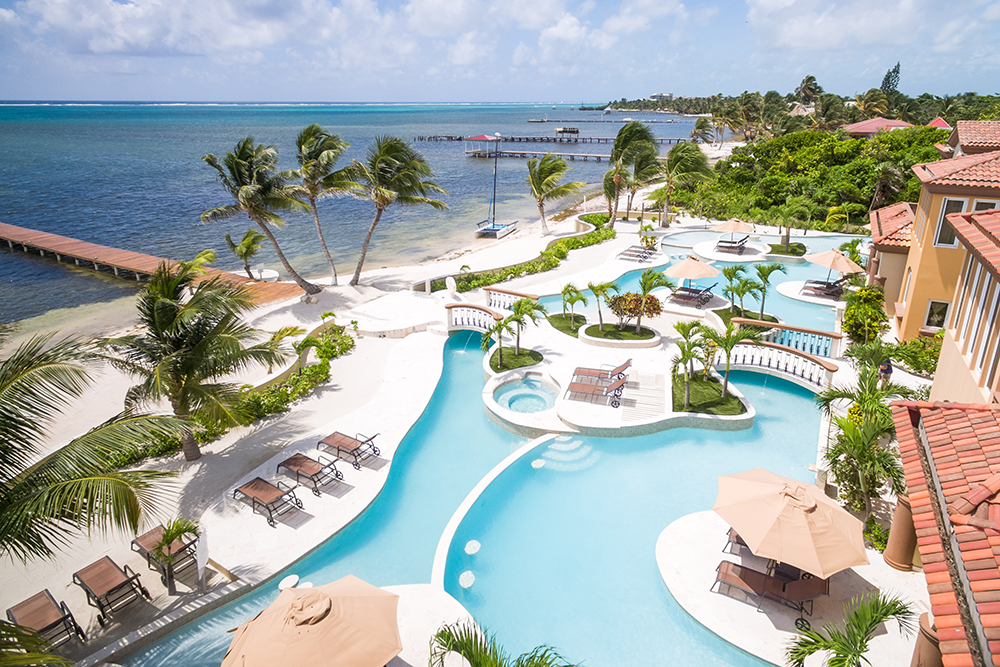 At Costa Blu Dive and Beach Resort there is a seawall with several staircases accessing the sea.  The water depth varies with the tide, generally two-to-four feet deep near the shore.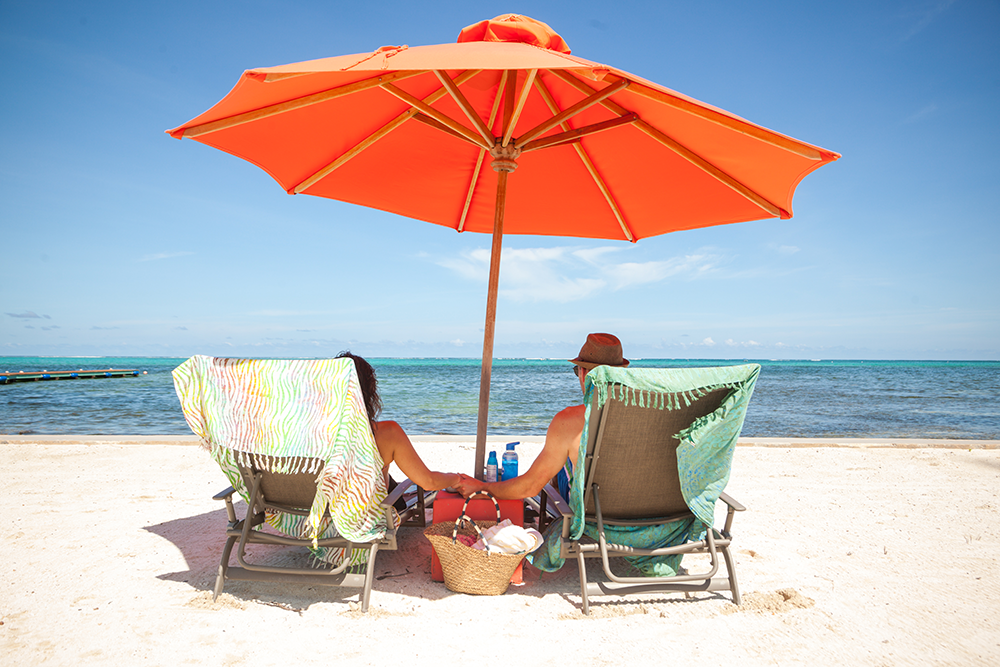 X'tan Ha Resort happily claims an idyllic stretch of sandy beach complete with lounge furniture and colorful umbrellas.  The bar area is connected to the dock and has a swim-up feature as well.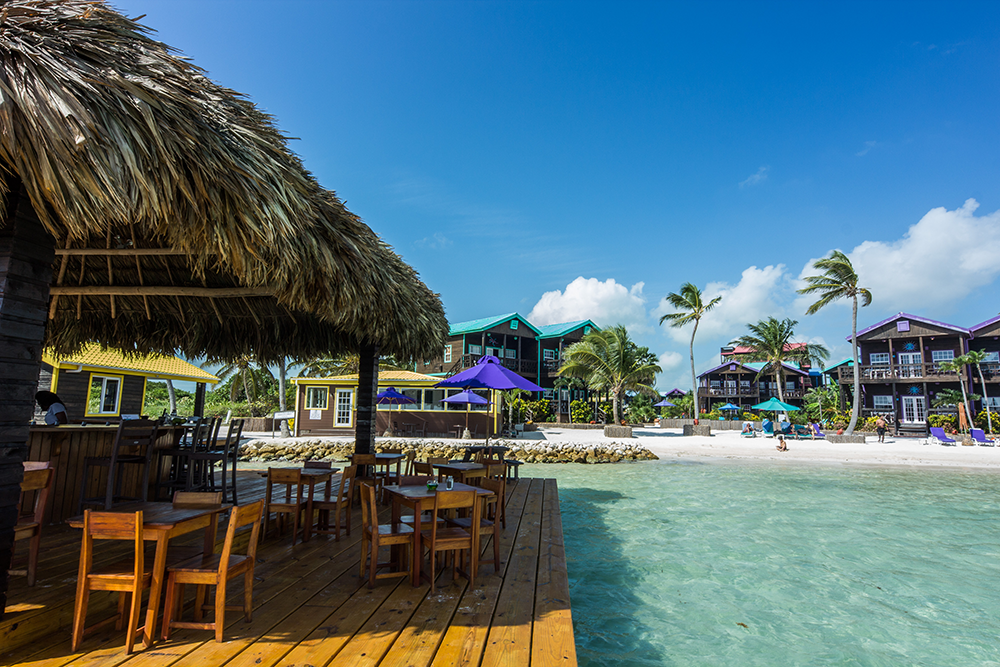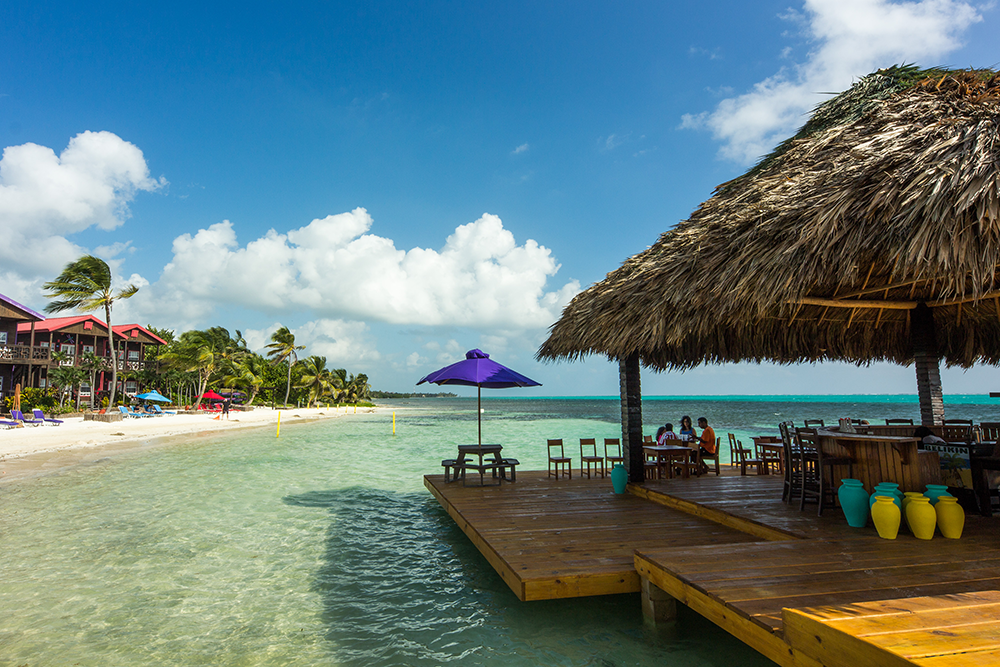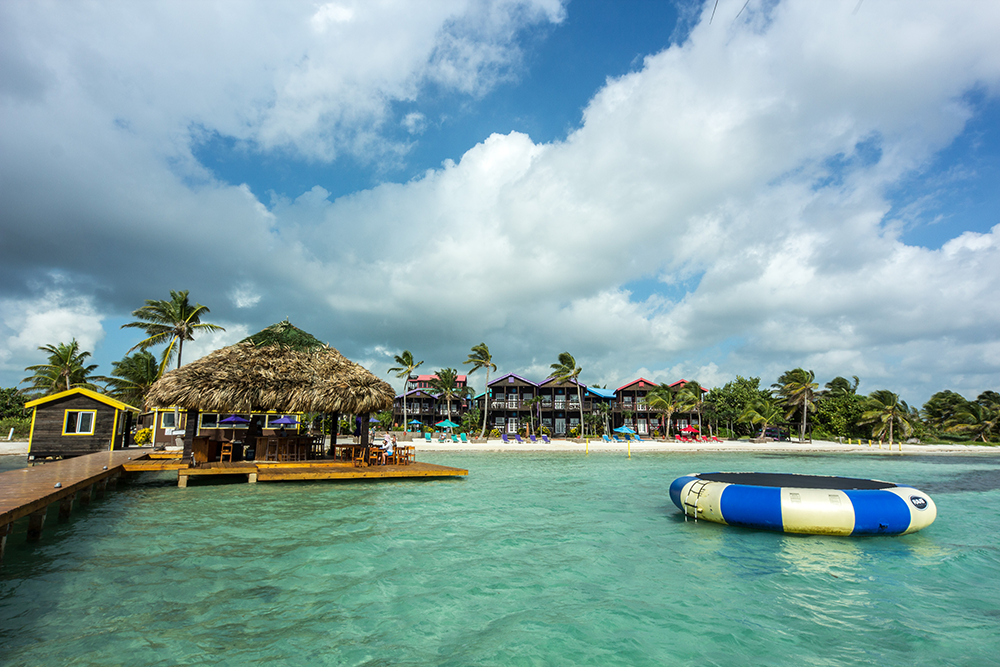 While we do not have the traditional walk-in beaches of other tropical destinations, the Belize Barrier Reef offers unlimited adventure.  Calm, shallow waters and magnificent views of turquoise waves on the reef set the perfect backdrop for paradise.  Come and experience it for yourself!