While some creatures may be just as prevalent, they are shy and tend to hide when divers appear, or are simply nocturnal (one more reason to try a night dive!).  Not so with this crew.   Instead of scanning over them in search of something flashier or hiding in a crevice, take a moment to nod a greeting to the friends you know by name.  Without further ado, here are 8 fish you can call friends on the Belize Barrier Reef.
Southern Stingray, Dasyatis americana
Large and docile, often seen lying in the sand. Females are twice as large as males.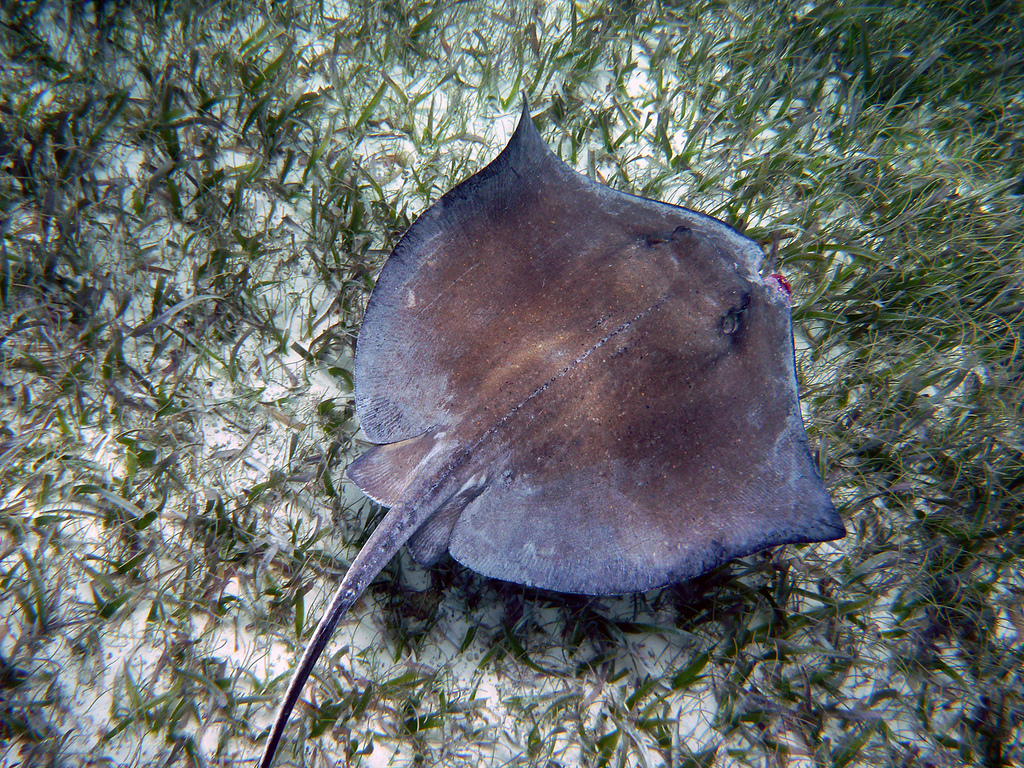 "ray" by denAsuncioner  is licensed under CC BY-ND 2.0 
Four-eye Butterflyfish, Chaetodon capistratus
Monogamous and almost always seen in pairs.  A burst of happy sunshine under the sea.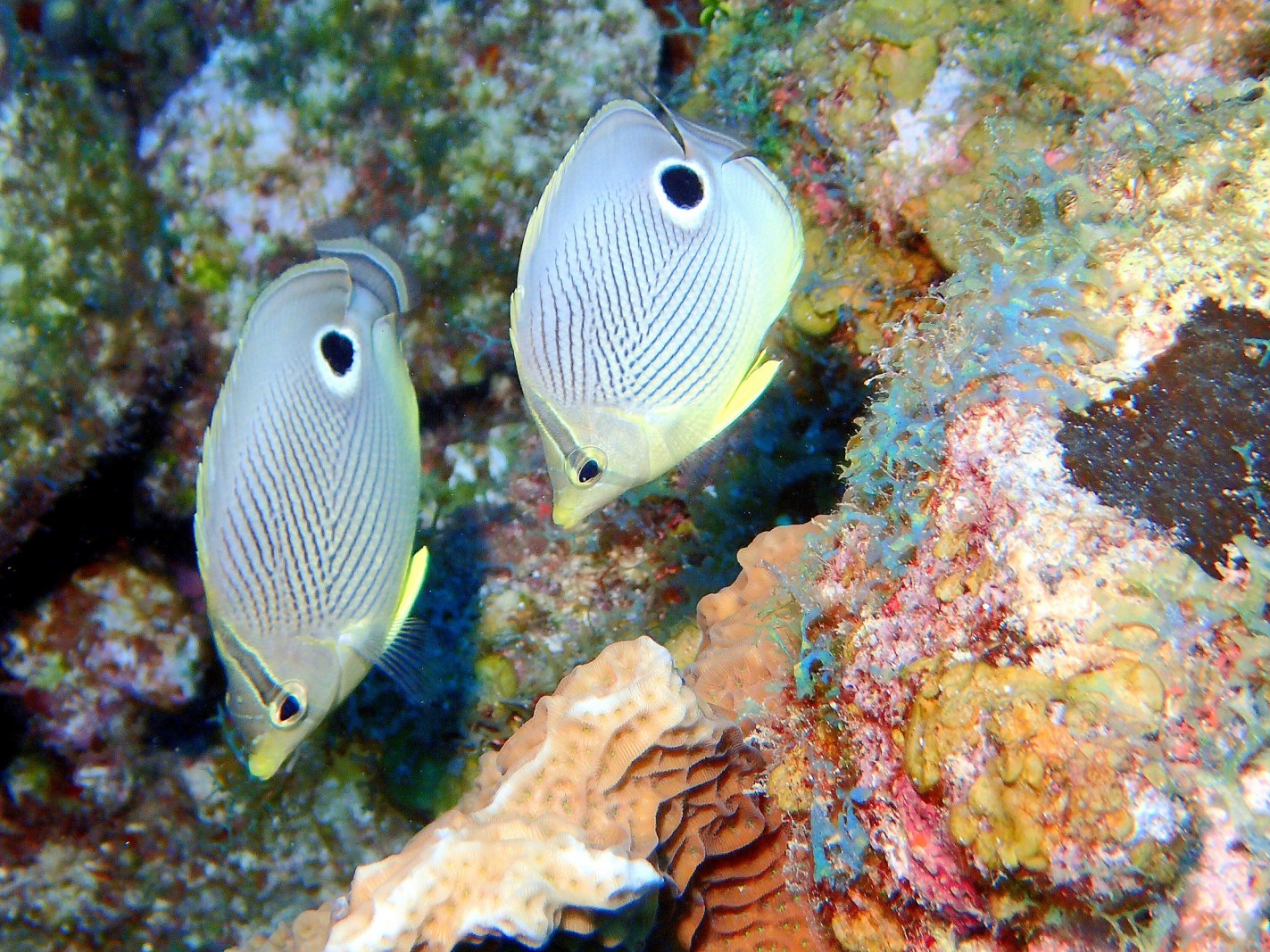 "Four-eye Butterflyfish 1 - Blackbird Caye - Belize 2016" by Adam is licensed under CC BY 2.0
French Angelfish, Pomacanthus paru
Often seen in pairs on the reef.  They are elegant and can live up to 15 years.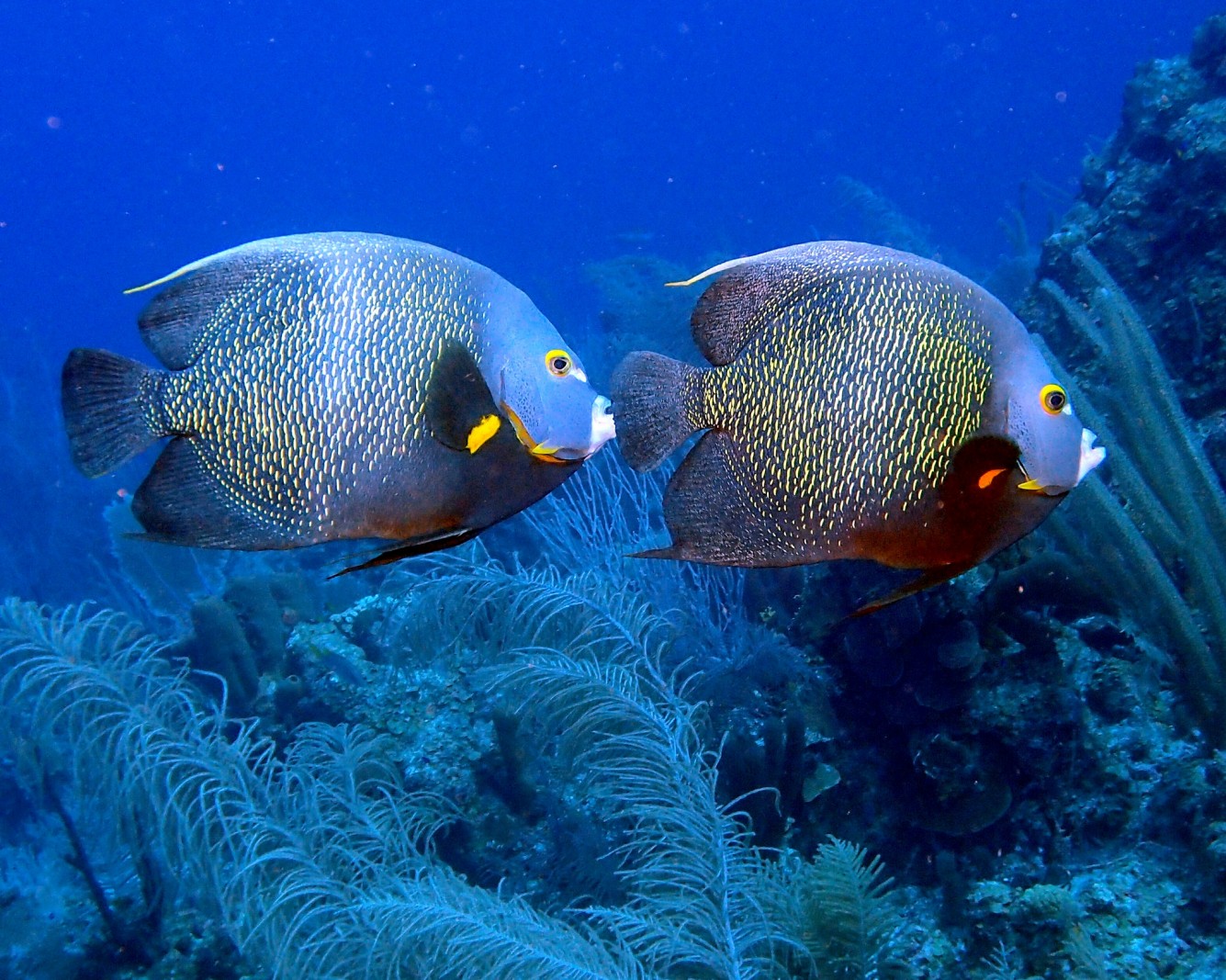 "French Angelfish 3 - Blackbird Caye - Belize 2016 " by Adam is licensed under CC BY 2.0
Stoplight Parrotfish, Sparisoma viride
It helps to keep the reef healthy by eating algae.  Creator of sandy beaches, a by-product of their diet.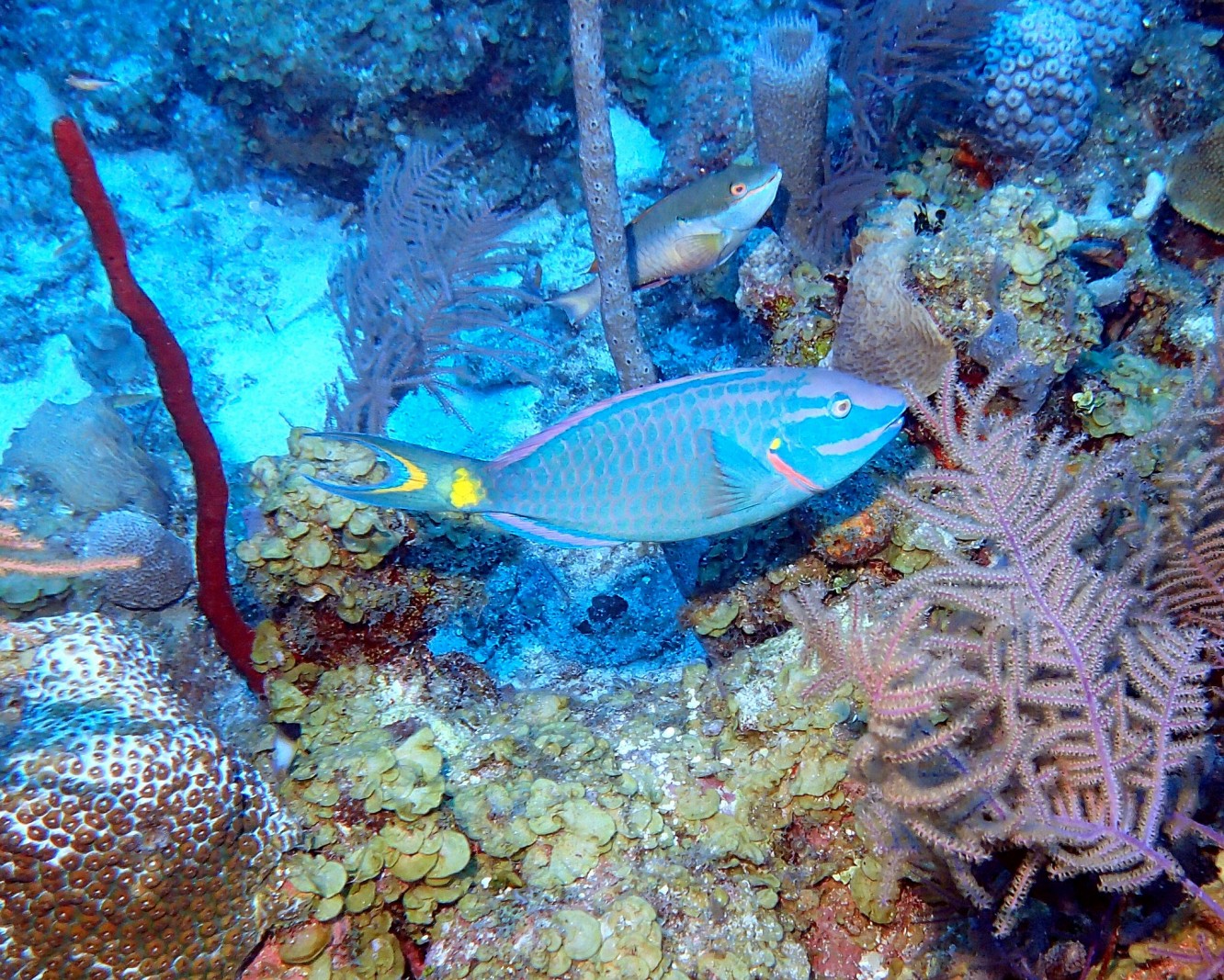 "Stoplight Parrotfish 1 - Blackbird Caye - Belize 2016" by Adam is licensed under CC BY 2.0
Bluehead Wrasse, Thalassoma bifasciatum
All eggs hatch as females and some undergo a sex change to males after reaching maturity.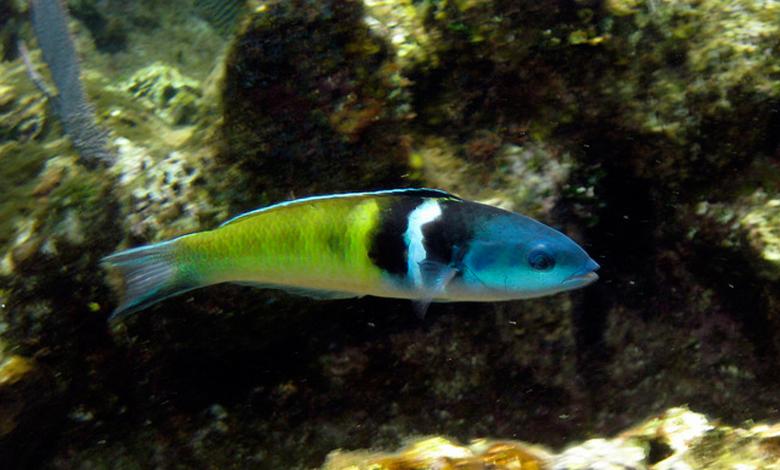 Nurse Shark, Ginglymostoma cirratum
Curious and known to hang around divers.  The most common shark on Belize's reef.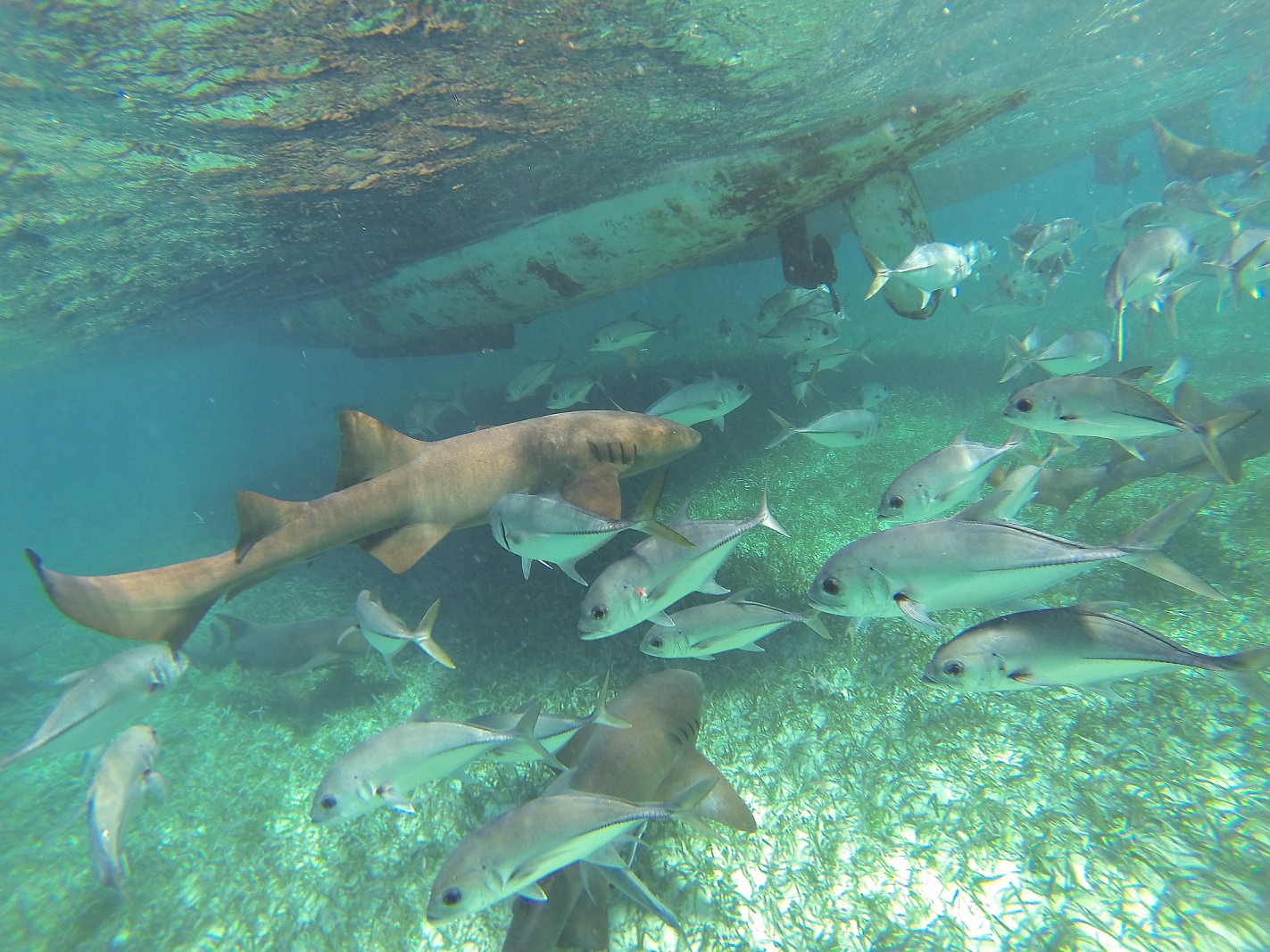 Sergeant Major, Abudefduf saxatilis 
Friendly and found in all habitats, one of the first fish many divers learn to ID.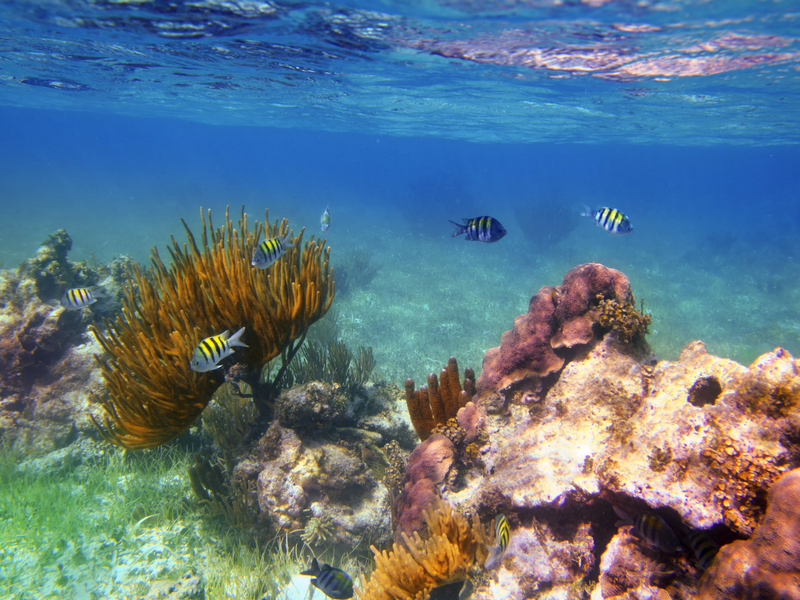 Great Barracuda, Sphyraena barracuda
Curious and often seen swimming just at the surface.  Who doesn't get an earworm of Barracuda by Heart when they see a barracuda?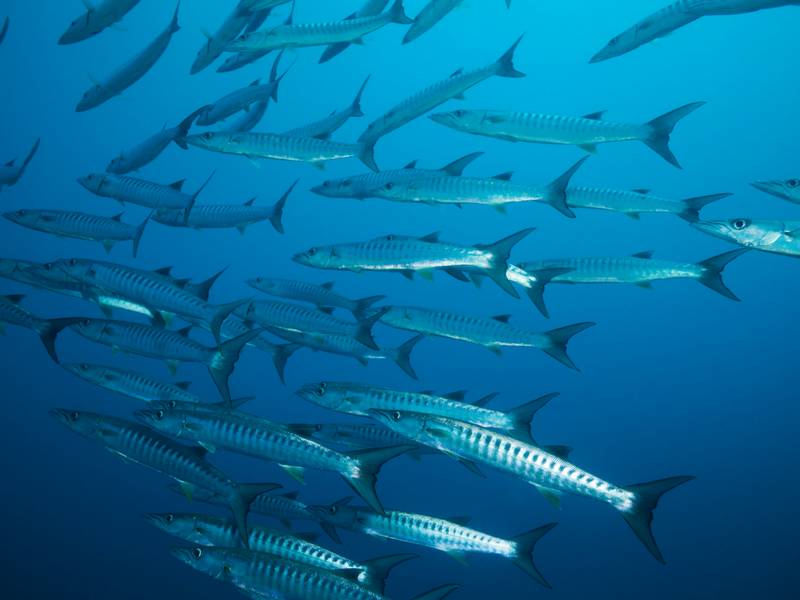 There you have it!  Have you seen all of these while diving in Belize?  Once you can ID these eight fish many more will start to come easily, especially species in the same family.  For example, there are many other types of Angelfish, Butterflyfish, and Parrotfish.  Knowing their basic shapes and habits will help you to pick out more of them as you continue to explore the underwater world.