While it is often a time to hunker down with those you love, there are no rules saying that you need to stay put to do so.  There is a myriad of reasons to hit the road with your crew and spend the winter holidays on the beaches of Ambergris Caye.  Here are our top 5:
Parades and events.
The lighted boat parade on Ambergris Caye is not one to miss.  They really go all out on the floats (pun intended) and the effect is magical, for kids and adults alike.  There is also the annual Love FM Christmas Parade in downtown San Pedro with music, marching bands and all kinds of revelry.
Holiday song remix.
All of your favorite carols get a new lease on life with Caribbean beats in Belize.  While holiday jingles may start to grate on even the merriest of souls, change up the genre and it's a whole new feel.  Ever heard the reggae version of "Rudolph the Red-nosed Reindeer"?  Punta "Deck the Halls"?  The lively and fun tropical rhythms fit in perfectly with decorated palm trees, Santa in scuba gear and twinkly lights.
The decorations! 
As mentioned, San Pedrano's really go all out in festooning their homes, boats and even golf carts.  You'll see trees made of conch shells, maybe even a "snow" man if sand on the beach.  Take note of the quirky, the wacky and the festive and see what you find as you stroll down the beach or golf cart through town.
Let someone else do the cooking.
Sandy Point Resorts has several options to take the stress off of holiday meals.  Costa Blu Adults Only Beach Resort's Blu Restaurant has the best in global fusion cuisine.  X'tan Ha Resort plays up the local flavors with Mari'y-harr Boox Balaam Beach Bar. Coco Beach Resort has plenty of choices with Coco Café for breakfast, coffee and snacks and Cocoblanca Restaurant for elegant dining inside or casual swim-up service at the pool bar.  Stay tuned on our social media channels for Holiday dining specials.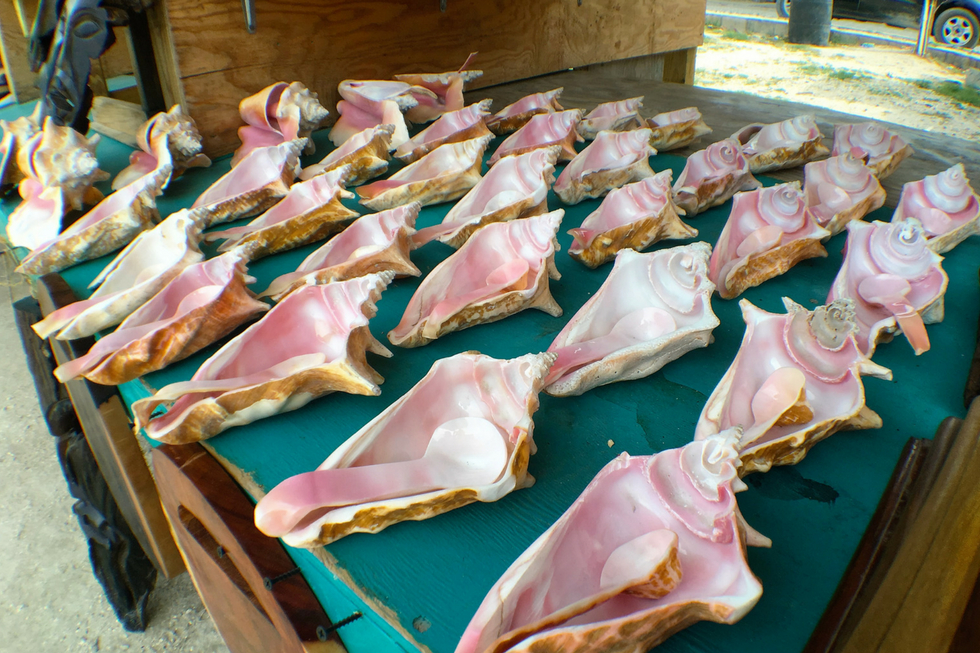 Enjoy the novelty!
Our family loves to do a water sport on Boxing Day (December 26th), simply because we can.  If you are traveling from one of the snowier places on the globe, there is nothing quite as fun as snorkeling, sailing or just goofing off in the water during a time you would normally bedeck head to toe in woolen cozies.  You'll be amazed that taken out of their familiar environment, kiddos suddenly put down those phones/IPad's/tablets and start living in the moment.  There'll be less whining when you are all snorkeling the Belize Barrier Reef or splashing all day in the pool, making family memories together.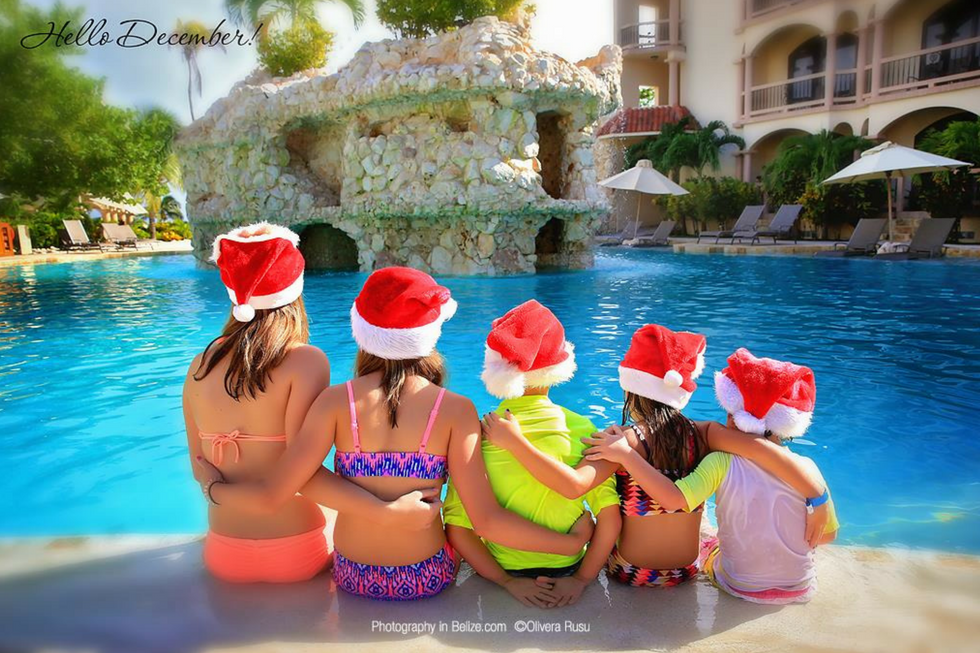 It's true that the people of Belize are friendly, but add in that holiday cheer and it really is the most magical time of the year.  Their good cheer is infectious.  Sandy Point Resorts has your Belize holiday-ready and waiting for you.  Contact us today and spend your winter getaway enjoying all that Ambergris Caye has to offer.