With a true tropical climate, you will find warm temps and sunny days throughout the year.  The largest of Belize's hundreds of islands, or Cayes (pronounced "key"), as they are called locally, is Ambergris Caye.  Dubbed La Isla Bonita by Madonna herself in her pop hit of the same name, the island's only town is San Pedro.  Known for its rich cultures, delicious local food scene, lively Punta music and the largest barrier reef in this hemisphere, San Pedro has a wealth of things to do while visiting.  With no further ado, here are our Top Five!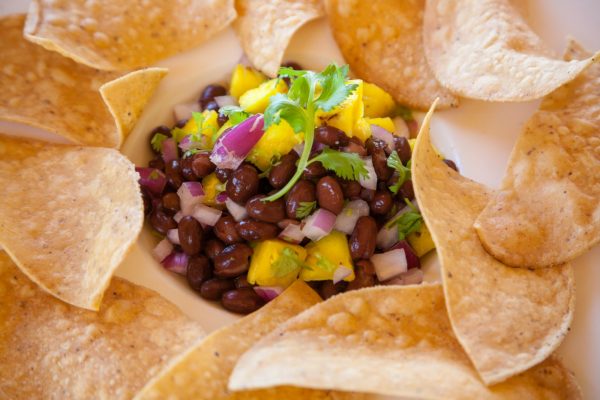 #5 Local Food
A true melting pot of cultures, Belize is home to a flavorful mix of local dishes. It is often jokingly said that Rice & Beans is the national dish, and it's not too far from the truth.  Flavored with coconut milk and served with a meat stew of chicken, beef or pork, this dish is served in some variation at nearly every restaurant and every home!  With its close proximity to the reef just offshore, you are sure to find the freshest of seafood.  Conch, lobster, and shrimp are all abundant on menus throughout San Pedro.  Try them in fritters or ceviche!  Fish is served up grilled, fried, blackened…just about any way you can think of.  Belize does not have any chain fast-food establishments, though fast food is easily found.  Tacos, garnaches, dukunu, and tamales all feature corn in some variation and are easy to grab and go.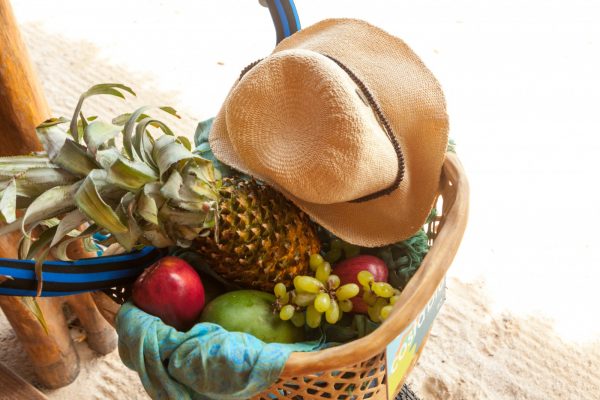 #4 Secret Beach
Not quite a secret, this stretch of shoreline on the west side of the island is a must-do. It's somewhat remote location rewards with a gorgeous sandy beach and a small collection of restaurants and vendors.  A golf cart is needed to make the journey on the gravel roads that lead to Secret Beach.  From San Pedro Town, head north across the toll bridge 4 miles and take a left at the large Secret Beach sign.  Follow this another 3 miles to the far coast.  We should mention that these roads are unlit so it's best to plan your excursion for daylight hours.  Once there, enjoy this piece of paradise with shallow 5' deep crystal - clear water.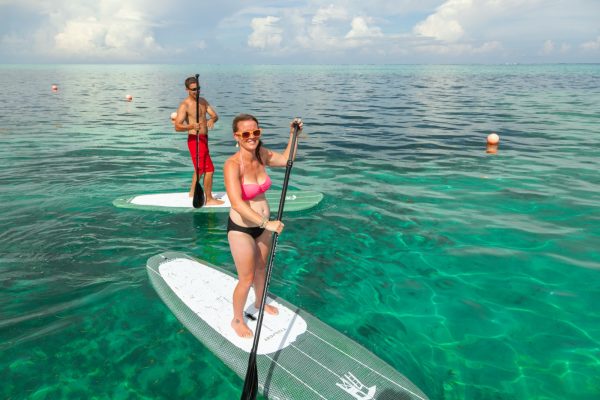 #3 Kayak the Coast
The shoreline of Ambergris Caye is calm and protected due to the Belize Barrier Reef just offshore. The water is clear and shallow, offering supreme kayaking conditions. Grab a boat with a friend or on your own and float over the turtle grass beds.  Stingrays, crabs and a variety of fish are all easy to spot as you glide silently through the water.  Lather up your sunscreen, don a sunhat, grab your water bottle and enjoy an hour or two of peaceful relaxation on the Caribbean Sea.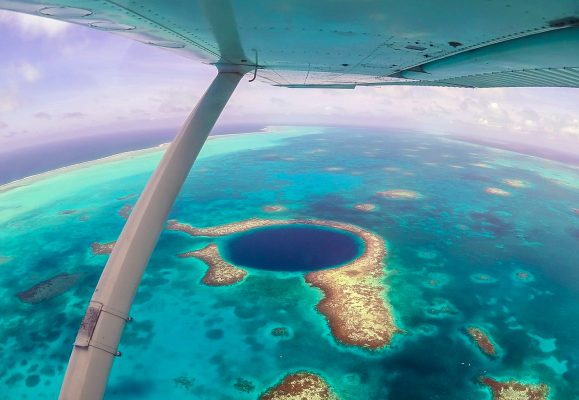 #2 Flyover Belize's Great Blue Hole
The Great Blue Hole in Belize can be seen from space! If that fact alone doesn't send it shooting to the top of your bucket list, let's add a few more. During the Quaternary glaciation, sea levels were much lower than today and a limestone cave was formed.  As the glaciers melted and the water level rose, the roof of the cave collapsed, in a process known as karst erosion. The resulting sinkhole that is now the Blue Hole is 1,000 feet in diameter and over 400 feet deep.  There are two breaks in the near-perfect circle, on the East and North sides.  Though diving the Blue Hole is quite technical and not fit for newbies, a flyover tour is something everyone can experience.   Take in the stunning aerial views of reef formations including Lighthouse Caye Atoll and Turneffe Atoll, a shipwreck and Half-Moon Caye Natural Monument, home to over 4,000 rare Red-Footed Booby Birds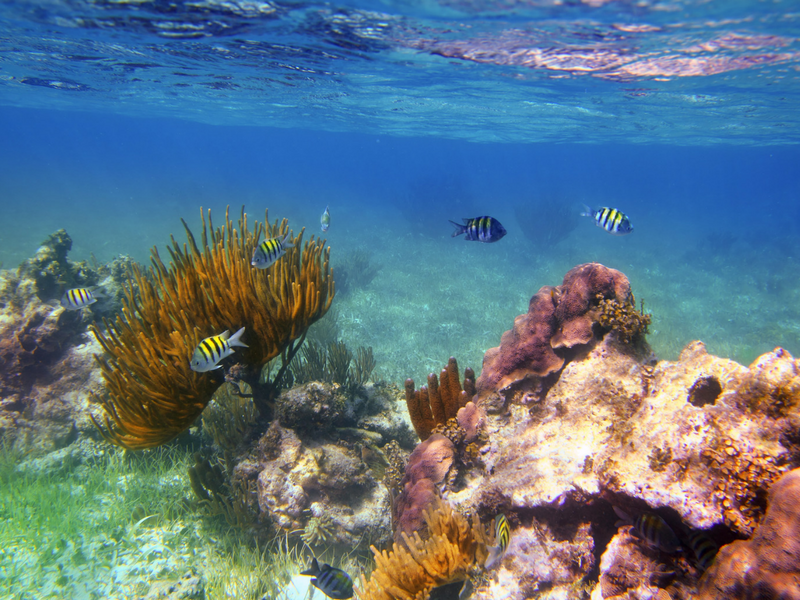 #1 Snorkel
Come explore our underwater backyard!  Float at the surface of the water aided by fins, mask, and snorkel and soak in the beauty of the reef.  The most popular snorkel sites on Ambergris Caye are Hol Chan Marine Reserve, Mexico Rocks, and Coral Gardens.  With water visibility up to 100' and average water temps of 80 degrees snorkeling in Belize is at the very top of our list.  You'll encounter incredible wildlife such as nurse sharks, sea turtles, barracuda, stingrays and a myriad of fish and corals.