Farmers Market
The newest and most loved shopping experience on the island can be found once a month on a Saturday from 12pm  - 2pm at The Truck Stop just north of the bridge.  Here you will find not only fresh produce but deli meats, cheeses, bread, soaps and more.  Grab a golf cart or a bicycle with a basket and shop till you drop!  This is a great one-stop-shop to stock up on some basics to cook a meal or two in your suite.  Check their Facebook page for the next date.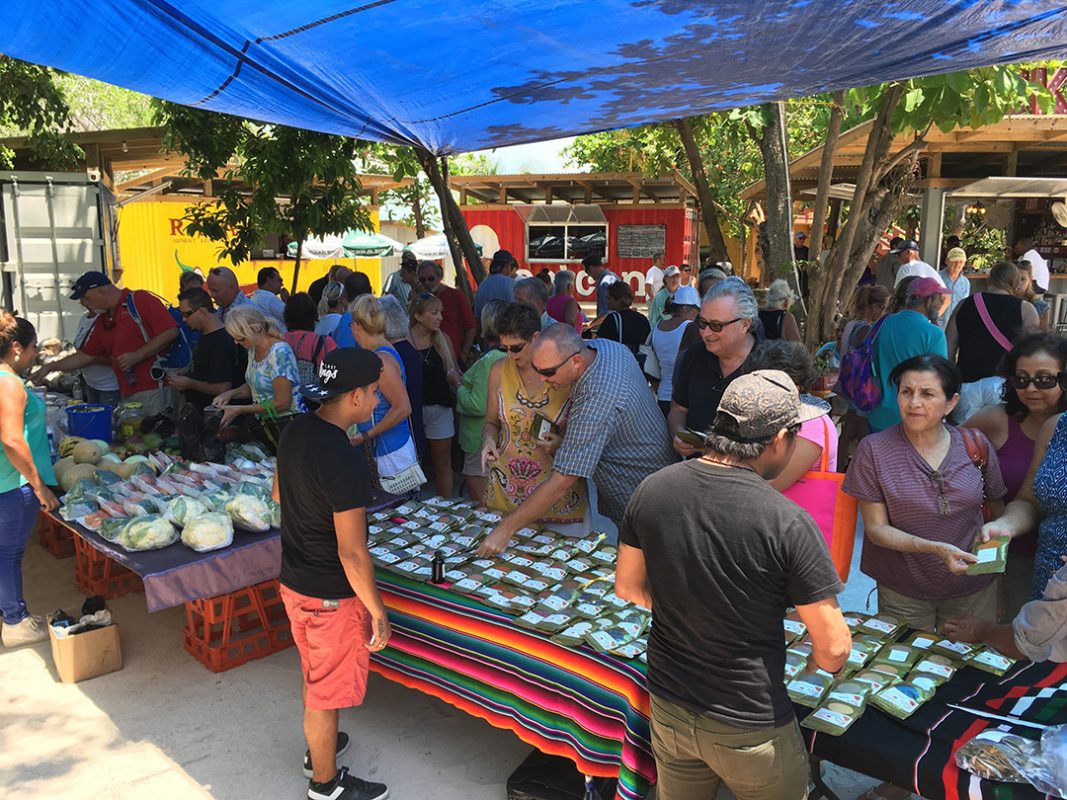 Golf Cart or Bicycle
Speaking of golf carts and bicycles, they tend to be the main mode of transportation (other than your walkin' feet) on the island.  You'll often see locals heading to work, riding their bikes along the beachside.  Why not grab a bike yourself at your resort and tour the beach on wheels?  You're not limited to the roads here!  It's important to note that the visages of the sleepy island town of days gone by are still present, especially when it comes to our roads.  Most of the streets in San Pedro Town are paved on the main stretch but just about all other roads are compacted sand and gravel with some puddle holes.  It was an exciting day when the road north was paved to Mile 3.2, right where Coco Beach Resort and Belizean Shores Resorts are located.  From there the road turns to gravel and is not lit at night.  Of course, there is the Coastal Xpress public water taxi that makes runs about every 2 hours as well, should you choose to travel by sea.
Belikin beer
The best compliment to a hot and salty day on the island is an ice-cold Belikin Beer.  There are now several other imported beers and of course, mixed drinks.  But for that real island vibe there is nothing like a local beer, not to mention it's an easy way to save your vacation budget for more fun adventures, as local beer and rum cost much less than their imported counterparts.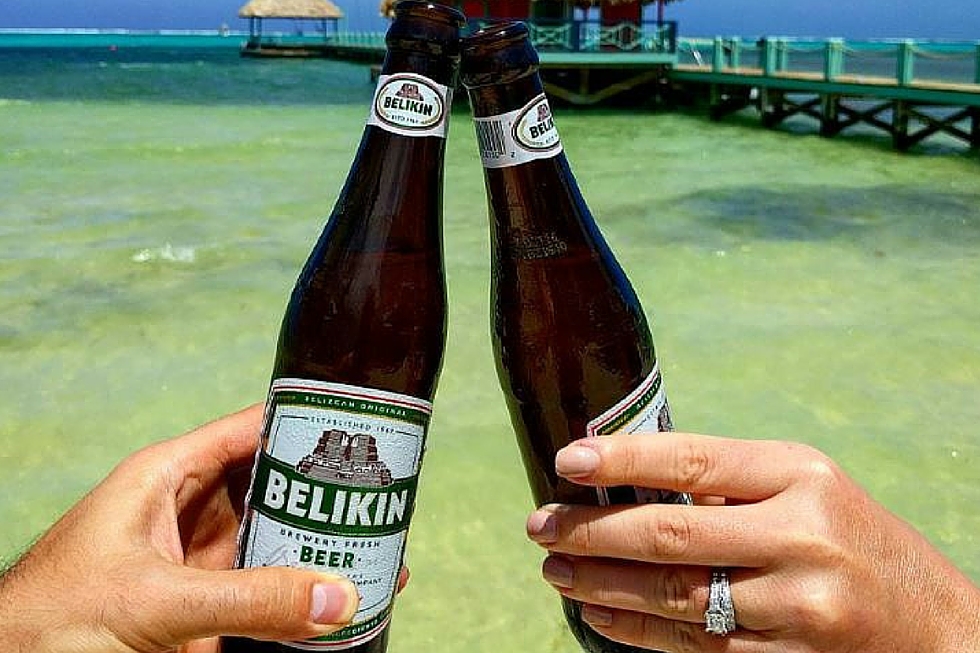 Go slow
This might just be the hardest one to adopt, especially for city-dwellers.  We are used to a fast pace, and not just for walking.  Every minute of our day is crammed with activity, even our downtime.  Isn't that the main goal of vacation, though?  To unwind and relax from your daily busy life?  Slow it way down and just enjoy the moments.  You are in a visually stunning place, soak up those sunsets, watch the local kids splashing in the sea, take a meandering walk down the beach at low tide.  Take a look at the locals and notice how nothing they do seems rushed (though this can, at times, be maddening even for those of us who have been here a decade or more).  A favorite saying of my Belizean husband is "we're on our own time," which is code for "stop rushing around, it doesn't matter what time we get there."  It's quite refreshing to simply unscheduled ourselves and just let things unfold.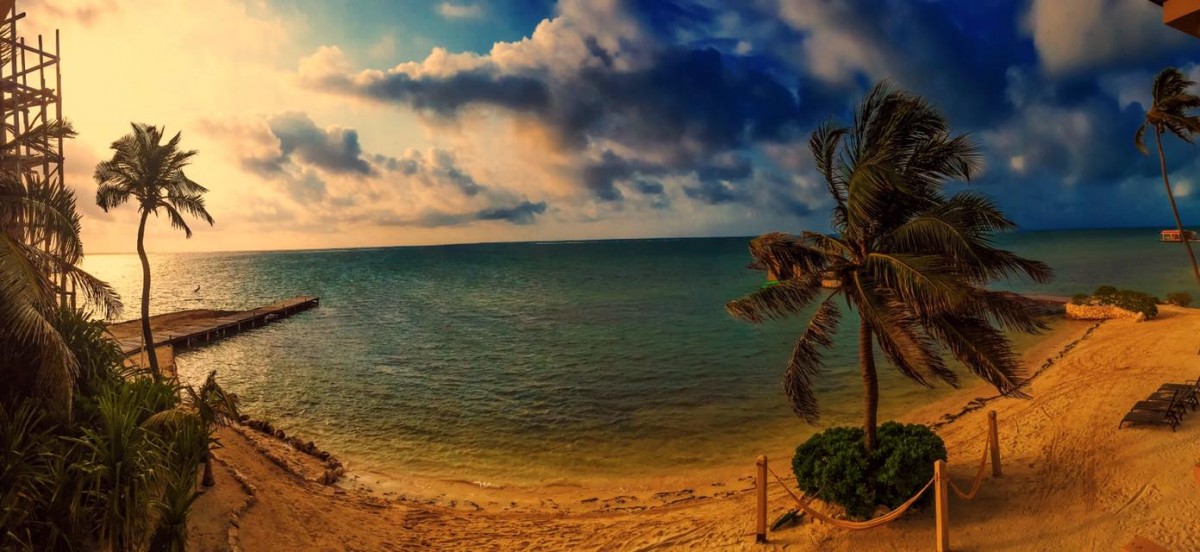 Local Hangouts
It's always fun to go where the locals go and get in on the secret.  Plus, you're sure to find good conversation and great vistas.  A hands-down favorite is the Palapa Bar and Grill in town.  Jutting out over the water you'll find fun people, inner tubes to float in while you have a tropical drink and a jam session every Thursday night.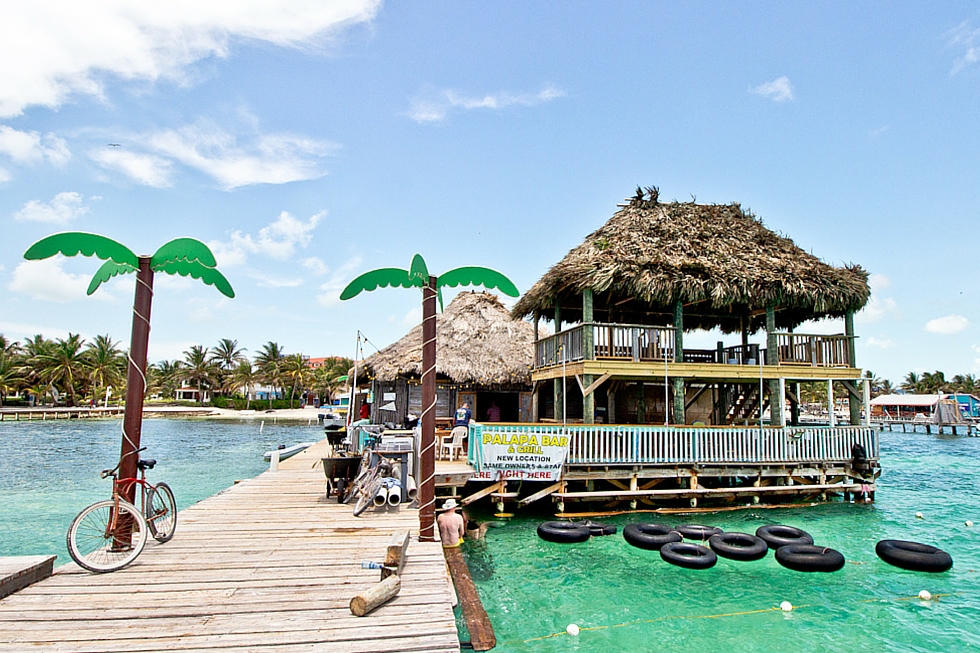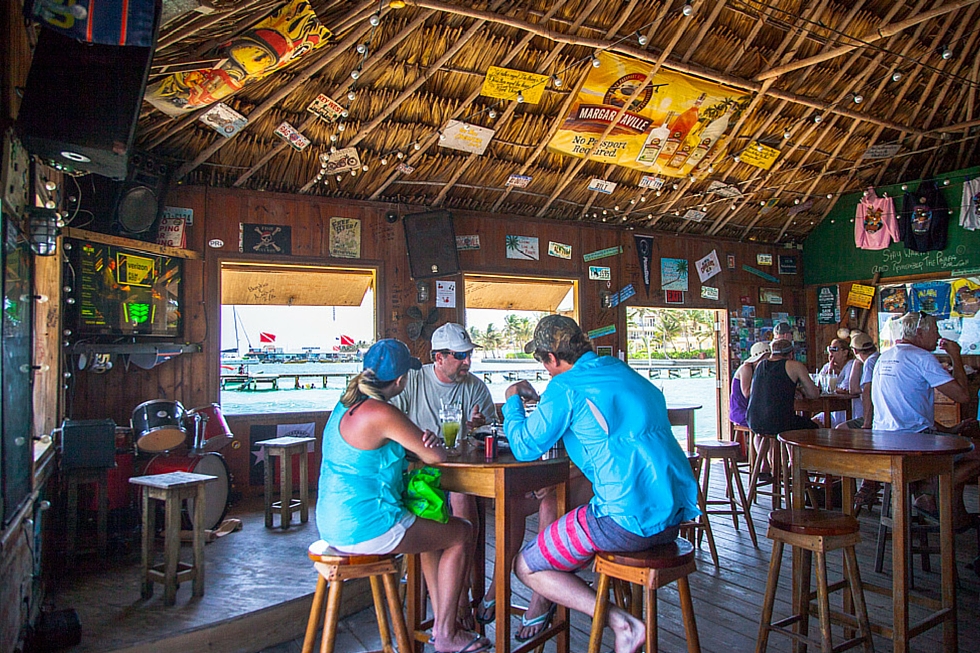 There you have it!  Our top 5 ways to live it up and love it on Ambergris Caye.  Have more tips?  Share them in the comments or on our Facebook page.