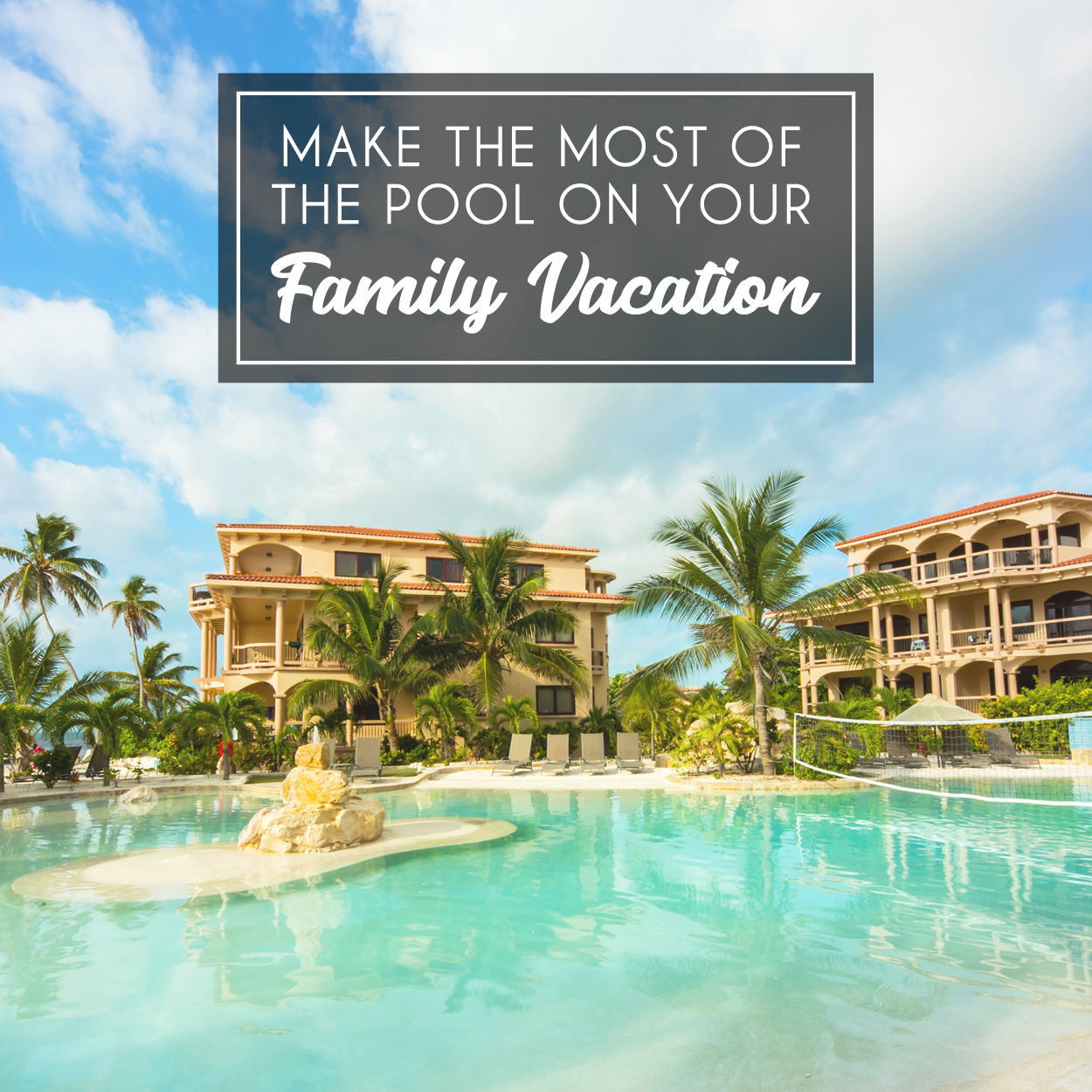 Make the Most of the Pool on Your Family Vacation
If you are vacationing with children, you know one of the first questions they will ask is usually, "Is there a pool?"  When you are staying at Coco Beach Resort you can say, "No. There are TWO pools.  And a water slide. And a hot tub!"  Music to their ears.  Plus, for the adults in the group, there is a heated swim-up pool bar that is a kid-free space.  You won't need to worry about pool water splashing into that happy hour cocktail.
No matter the ages of your family or even if you're just young at heart, the pool fun is for everyone.  Near the beach is a zero-entry shallow pool that is great for wading babies or to cool off in after lounging in the sun.  There is an in-pool volleyball net for some friendly competition with other vacationers.  To the back of that pool is a deeper pool where you can find the hot tub, perfect for relaxing in the evening.
In the middle of the property is the Cocoblanca Pool Bar with that coveted swim-up pool bar.  The bar area including that part of the pool is for adults only with the bar serving daily from 8am-11pm.  The surrounding deck with couches and dining tables is kid-friendly.  The pool bar serves bar snacks from 4-9pm and pizza from 3-9:30pm.  Peruse the menus, here.
The adventure pool is behind the pool bar, next to the lobby.  The luxury hotel rooms open out onto this pool.  This is where the real action is.  The rock tunnel water slide can keep kids happy and content for hours.  This is the deepest pool and there is a zero-entry area at the back.  Complimentary aqua-aerobics classes are held on weekday mornings, check with the front desk to sign up.
Pool towels are issued at check-in and the resort does use a pool card system.  Remember that there is no lifeguard on duty and to swim at your own risk.  The pool is open daily from 8am to 9am, the full pool rules are posted on site.  The pool and pool amenities are for the use of registered guests only.
Favorite pool games and activities for kids are good ideas to have in your back pocket should they need some direction.  Diving for treasure is a big hit for swimmers, toss in a sinking toy and have them swim down to grab it.  For smaller kids, teaching them to blow bubbles or kick their feet are all great precursors for when they are really ready to learn to swim.  For more great ideas on pool games, click here, here or here.  Happy swimming!