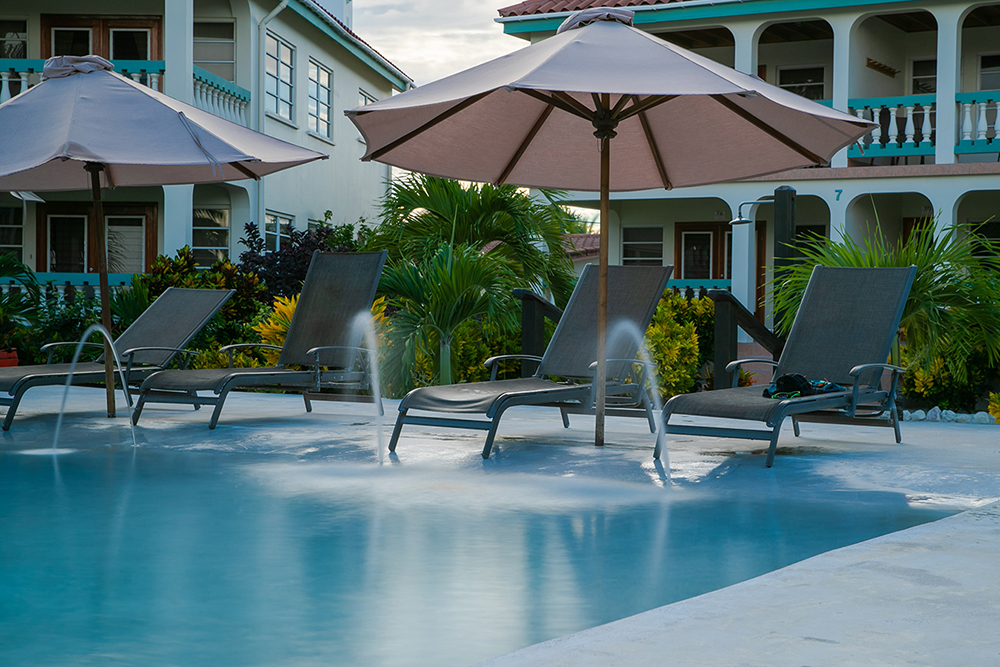 Best Luxury Resort in Belize to Make Your Honeymoon Memorable
From Humble Tradition to Extravagant Getaway
The word honeymoon can be traced back to the 5th-century tradition where newlyweds would drink mead (honey) during their first month of being married. Fast forward to the 21st century and the meaning of honeymoon has changed into something completely different.
Unlike the wedding ceremony which is catered more to friends and family, the honeymoon is the sacred time newlyweds will be spending together on their first vacation as husband and wife. While the wedding is the cause of stress and anxiety thanks to all the planning involved, the honeymoon is that sweet getaway that helps love birds forget about all their problems and worries back home.
The Lonely Paradise
If you and your significant other are brainstorming different ideas for your exquisite getaway retreat, you may want to look into visiting the stunningly beautiful country of Belize. Located just south of Mexico in the heart of Central America, Belize has breathtaking beaches on its east coast bordering the Caribbean Sea and a mysterious dense jungle along its western border.
What makes Belize so unique?
Unlike some other honeymoon vacation destinations, pint-sized Belize has an abundance of activities to do that allows anyone who visits to have an amazing time. If you and your spouse love to be outdoors, you can visit the enigmatic ruins of Caracol and be stunned at its beauty and deep cultural ties to the region. Another exciting destination is Actun Tunichil Muknal, rated the number one sacred cave sight in the world by National Geographic.
Looking for something more laid back?
Stop by one of the numerous beaches in Belize; they rival their Caribbean counterparts thanks to the countries sunny weather year-round and pristine shorelines. Few things are more relaxing than sipping on a drink while digging your feet into warm sands and taking in deep breaths of that salty ocean air.
Romance Is in the Air
If you want to be pampered in your honeymoon and simply wind down from your usual nine to five schedule, Belize romantic resorts are some of the most popular in the entire Western Hemisphere. Aside from its magnificent coastline, Belize is also the home to 450 islands located off its eastern coast.
Locations such as Caye Caulker and Ambergris Caye are known throughout the world for their beauty and romantic ambiance. This variety of top-class beachfront property has created some friendly competition among local resorts, doing their best to stand out from the crowd. With dozens of resorts to choose from, newlyweds sometimes became overwhelmed with deciding on which one they want.
Lucky for you, when it comes to Belize romantic resorts, Belizean Shores is the alpha male of the pack. Located on Ambergris Caye, Belizean Shores Resorts is a couple's paradise that is the epitome of everything Belize has to offer. Feel free to keep reading below to find out all the various amenities this resort has to offer to lovers looking for a perfect honeymoon experience.
Beachfront Accommodations
At Belizean Shores Resort, we take pride in making our facility feel like a home away from home. Each of our suites has bright and vibrant decor in addition to being accompanied by bamboo furniture and tropical-themed fabrics. Aside from the exotic layout of our suites, each room has spacious living quarters, a private bedroom, and a complete kitchen.
In total, there are six different suites to choose from. We have taken the time to highlight the best three available rooms for newlyweds so you do not have to. No need to buy a suite for 5 people when there are only two of you coming along for the journey.
1) Pool View – Lower Level Suites
A charming and affordable option, this suite is perfect for couples on a budget who still want to enjoy the beachfront property. The suite offers the basics, such as a television, a pull-out sleeper bed, a comfy queen or king bed, a cozy shower, and of course daily room service and Wi-Fi access.
2) Sea View – Lower Level Suites
This lovely and simple option has the same amenities as the pool view; the difference comes in the location. This suite has views of the Caribbean Sea right from the veranda, meaning you will wake up to a view of blissful tropical paradise every morning. Talk about romantic!
3) Sea Front – Lower Level Suites
Hands down the best suite for newlyweds, this suite allows you to wake up and step right out onto the beach. Simply walk to the hammock every morning with your significant other and watch how the sunrise rises to the east and slowly illuminates the breathtaking landscape. Belize romantic resorts are meant to give you this type of romantic experience; therefore, we made sure our facility was able to provide this luxurious experience to our lovers in paradise.
Freshly Prepared Meals
When it comes to dining, Belizean Shores Resort has food on-site that will leave your mouth watering and wanting more. Made with only the freshest of ingredients from the surrounding area, the resort has an all-day menu that starts at 11 a.m. and lasts until 9 p.m.
What are your options?
If you are craving red meat, we recommend the chef's special burger that comes with a beef patty, mozzarella fritta, onions, jalapeno, and mushrooms on a homemade bun. Craving something from the ocean? The seasonal lobster rolls sauteed with vegetables and finished with a secret cheese sauce are an absolute delight!
We have a variety of fresh, wholesome salads for vegan-friendly guests and a kid's menu equipped with the staples that most kids enjoy eating (chicken nuggets, grilled cheese, corn dogs, and hot dogs). Some of our other favorite foods to order while dining includes classic seafood ceviche, Mexican style tacos, and blackened fish sandwiches.
Aside from our regular menu, we also have 16-inch pizzas from 3 p.m. to 9 p.m. In addition to this, we have a bar connected to our pool that allows you to order margaritas or mojitos without ever having to leave the pool! Our guests consistently compliment us on our delicious food and high attention to detail; it is something we never take for granted!
Fun-Filled Activities
Aside from our one of a kind dining experience, beautiful view of the shoreline, and comfortable lodging, our Belizean Shores Resort also has an abundance of activities to partake in on-site! Keep reading to see the variety of options available for you and your beloved to have while enjoying your honeymoon.
1) Water Activities
Guests can take full advantage of the clear blue waters and abundant sea life in Belize. Our more exciting water activities include windsurfing, sailing, sea kayaking, parasailing, and kiteboarding. Each activity will get your blood pumping and give thrill-seekers the type of adrenaline rush they crave.
Guests looking to be in the ocean on a more relaxed note can partake in fishing, snorkeling, scuba diving by the Mesoamerican reefs, or take a ride in our sunset catamaran cruise.
2) Spa
Need a spa day? Visit our Escape Day Spa to lose track of time and dive into a pleasurable experience that will alleviate all your stress. We have many packages available and encourage everyone to relax their mind, body, and spirit with a package that suits their needs best.
3) Mainland Tours
Want to go on an adventure? A day spent on mainland Belize will engage all your senses to the fullest. With 2.3 million acres of protected wilderness, there is plenty of greenery for everyone to enjoy. Popular activities on the mainland include exploring Mayan temples, cave tubing, and zip-lining through the jungle to name just a few.
Make the Reservation Today!
Planning a wedding can be hard; don't allow your honeymoon to become complicated as well! If you and your beloved are thinking about traveling overseas for your honeymoon, Belizean Shores Resort is the way to go! As far as Belize's romantic resorts are concerned, we feel like we have earned our strong reputation.
The country has gone through great measures to protect its natural habitats so that natives and foreigners alike can appreciate all the wonderful things Central America has to offer. Belize may be small on a map, but don't let that fool you. There are so many different things to do in Belize that chances are you won't be able to do everything you want in simply one trip.
Newlyweds and families alike keep coming back to us thanks to our attention to deal, exquisite dining experience, welcoming staff, one of a kind views of the ocean and the sheer number of different things you can do while staying with us.
Don't wait another moment! Send us an email or give us a call today at 1-844-360-1553 to book a reservation. If you give us your itinerary number, we can even set you up to have transport to our facility! If you have any pressing questions or concerns, our staff will be more than happy to give you the information you need. Best of luck at your wedding and we hope to see you on your honeymoon retreat!