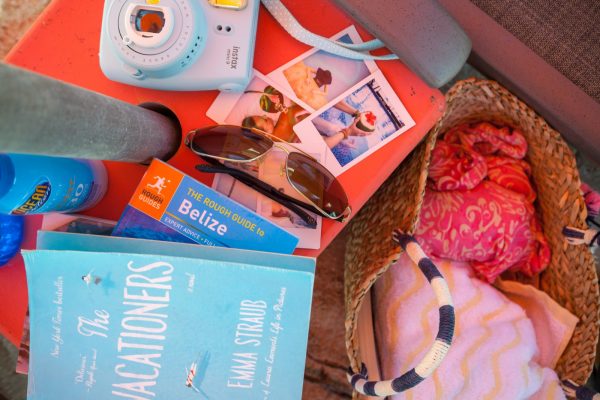 It is clear that there is some dedicated relaxation happening throughout the Sandy Point Resorts collection.  Our guests take full advantage of the onsite amenities to fully unplug and just be.  Some serious pool time is happening over here.  Whether sipping a tropical libation, sunbathing or socializing, the pool is the place to be!  Drinks and views!  The perfect combination to relax and unwind.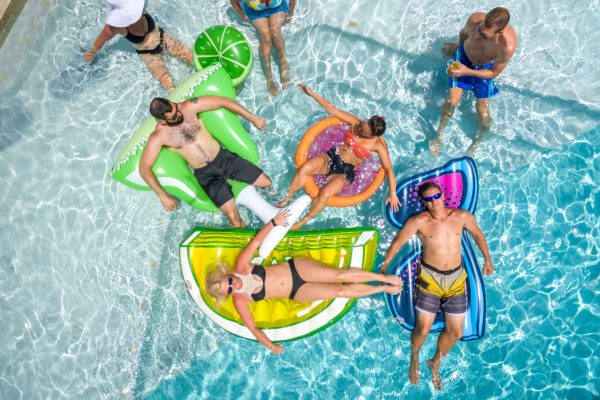 Family time around the pool at Belizean Cove Estates is a great way for everyone to enjoy their Belize vacation.  Add to that a chef-for-hire to take care of dinner right in your own private villa and those tensions will vanish.
Nothing says relaxation better than a luxury tropical spa treatment with our mobile spa partner, Escape Day Spa.  A crowd favorite is the Relaxation Massage to unwind and destress with an aromatic treatment.  Add on a Foot Reflexology treatment to your massage at X'tan Ha Resort to clear any channels of blocked energy.  For guests at Costa Blu Adults Only Beach Resort, choose to "Escape from Head to Toe."  This total package includes a warm coconut oil mask, Tropical Radiance facial, 60-minute massage, and foot reflexology.  You might just float back to your suite.  Try a Stress Relief massage at Coco Beach Resort.  Revive your tired and fatigued muscles with this traditional massage using moderate to firm pressure.
Romance goes hand-in-hand with relaxation.  Schedule a private dinner on the beach with candles for two.  Dine under the stars with no worry of who's turn it is to wash up after.  Book a sunset catamaran cruise and enjoy several hours cruising the coast of Ambergris Caye.  Or, simply enjoy each other's company with a leisurely walk along the beach.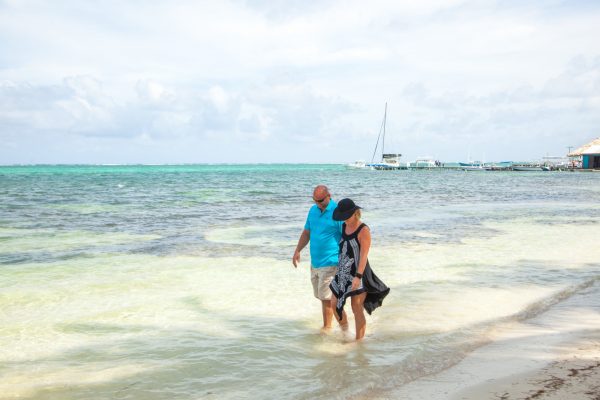 Just offshore of our northern resorts, Costa Blu and X'tan Ha, lies the gorgeous snorkeling site of Mexico Rocks.  The huge boulder coral formations here are found in only one other area of Belize, far to the south.  Float at the surface with your snorkel gear and soak up the colors of the reef.  Watch for sea turtles, a myriad of fish and many types of coral.  Snorkeling the Belize Barrier Reef is a calming and gentle way to get out and see the sites.
To peruse the full menu of relaxing activities, visit our website here.  A big thank you to all of our guests, past, present, and future!  What's your favorite way to relax on vacation?