For our registered guests at Coco Beach Resort and Belizean Shores Resort, we have a special egg hunt- beach style- at both properties for children.  There will also be special Easter Brunch Buffet's at Cocoblanca Restaurant and the Island Tavern.
A bit farther north at Costa Blu Adults Only Beach Resort, we have planned something truly special.  No need to leave the comfort of your room- Blu Restaurant has it covered with brunch for two catered right to you.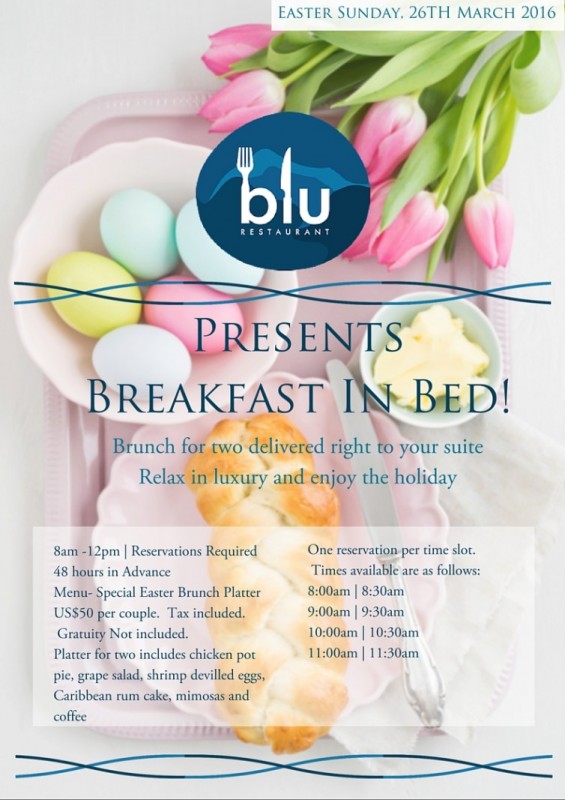 And last but not least, it's Easter on the Beach at X'tan Ha Resort!  Our guests can take advantage of the spectacular beach and enjoy live DJ music and friendly beach competitions.  A mimosa special and brunch menu helps to round out the occasion.
We hope to see you there!  Whether it's a rousing egg hunt for the kiddo's, a special Sunday Brunch for the whole family or a luxurious breakfast-in-bed platter for two- there's something for everyone at Sandy Point Resorts.