Day 1
After traveling, one of the simplest ways to stretch and get a feel for your new location is to take a long walk. Head down the beach and take in the sites while getting your heart rate up. And we can't forget the pool. Grab your travel buddies, or make some new ones, and gather everyone at the front pool for some water volleyball. The perfect way to stay cool and active under the sun.
Day 2
Grab a kayak from the dock and enjoy a paddle in the pristine turquoise waters. After tuning your upper body, check out a bicycle at the front desk for some island-style cycling. We are 3.5 miles north of San Pedro Town, with the road newly paved all the way.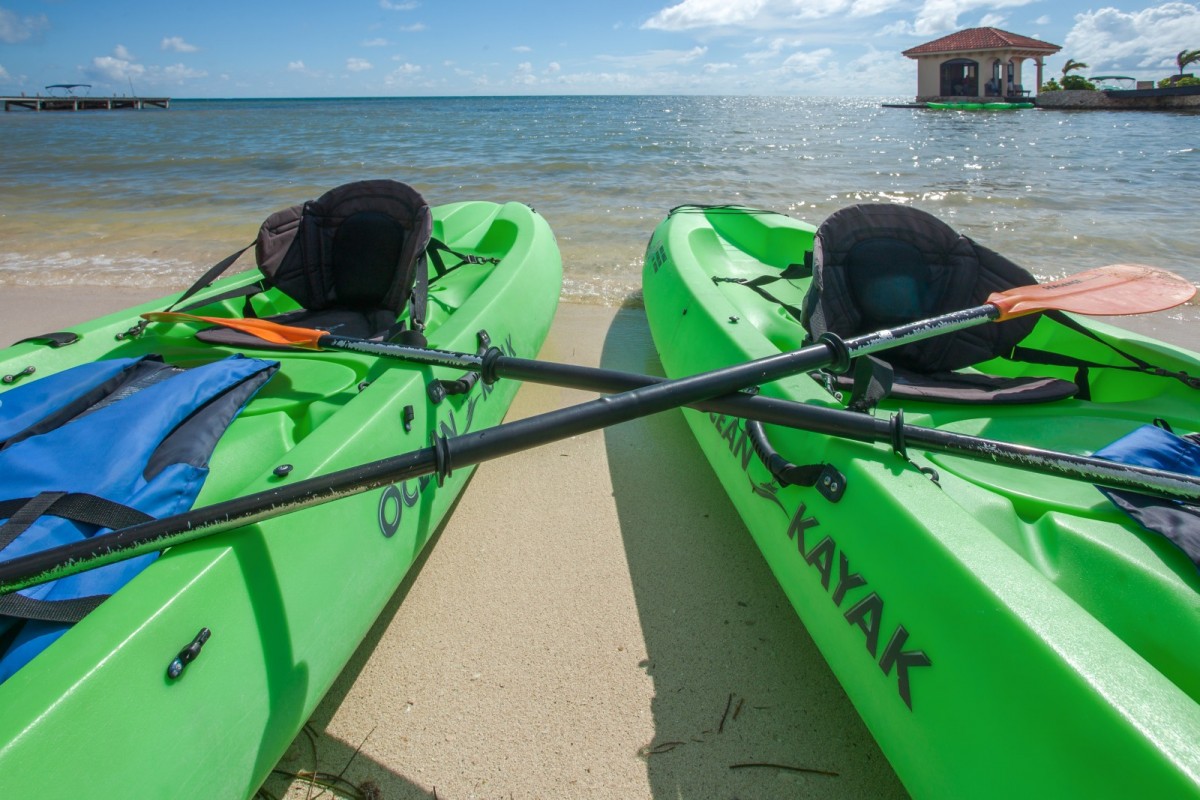 Day 3
Aqua-aerobics fitness classes are offered weekdays from 10-11am, complimentary for all registered Sandy Point Resort guests. Join certified Fitness Instructor, Svetlana Estephan, for an hour in the pool for some cardio and stretching. To register, contact our Guest Services Coordinator. Following your watery workout, challenge your mind to a game on our giant chessboard. Not only will it keep you sharp, but the game pieces are also carved from solid wood and their weight helps to keep you toned.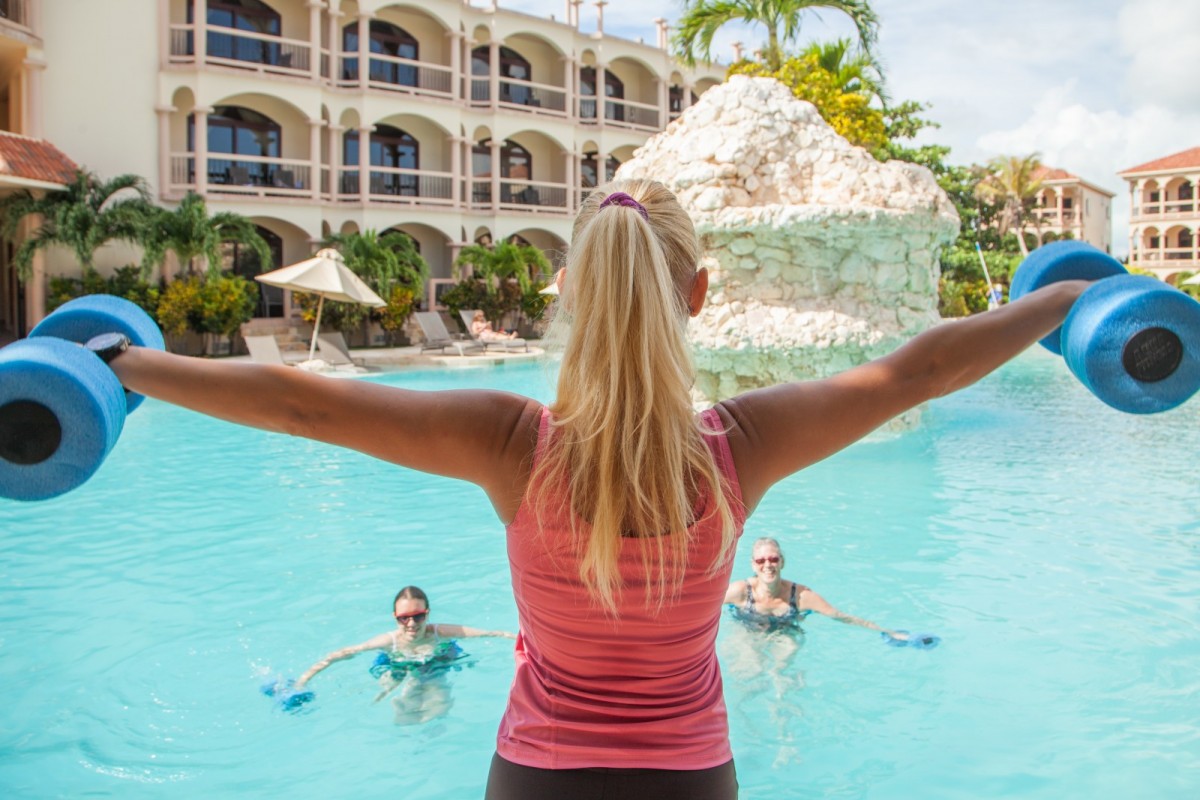 Day 4
It's back to the sea for a session on our stand up paddleboards. This water sport is gaining in popularity, and it's easy to see why. It offers a killer core workout while being low impact, and you really can't beat the scenery while cruising through the crystal waters of the Caribbean Sea.
If you are staying with us longer, double up on any of the above activities, or visit our sister resort nearby for a game on their tennis courts. Belizean Shores is just a short walk up the beach and the courts are open to all registered Sandy Point Resort guests. We hope you'll give these activities a try on your next stay with us.