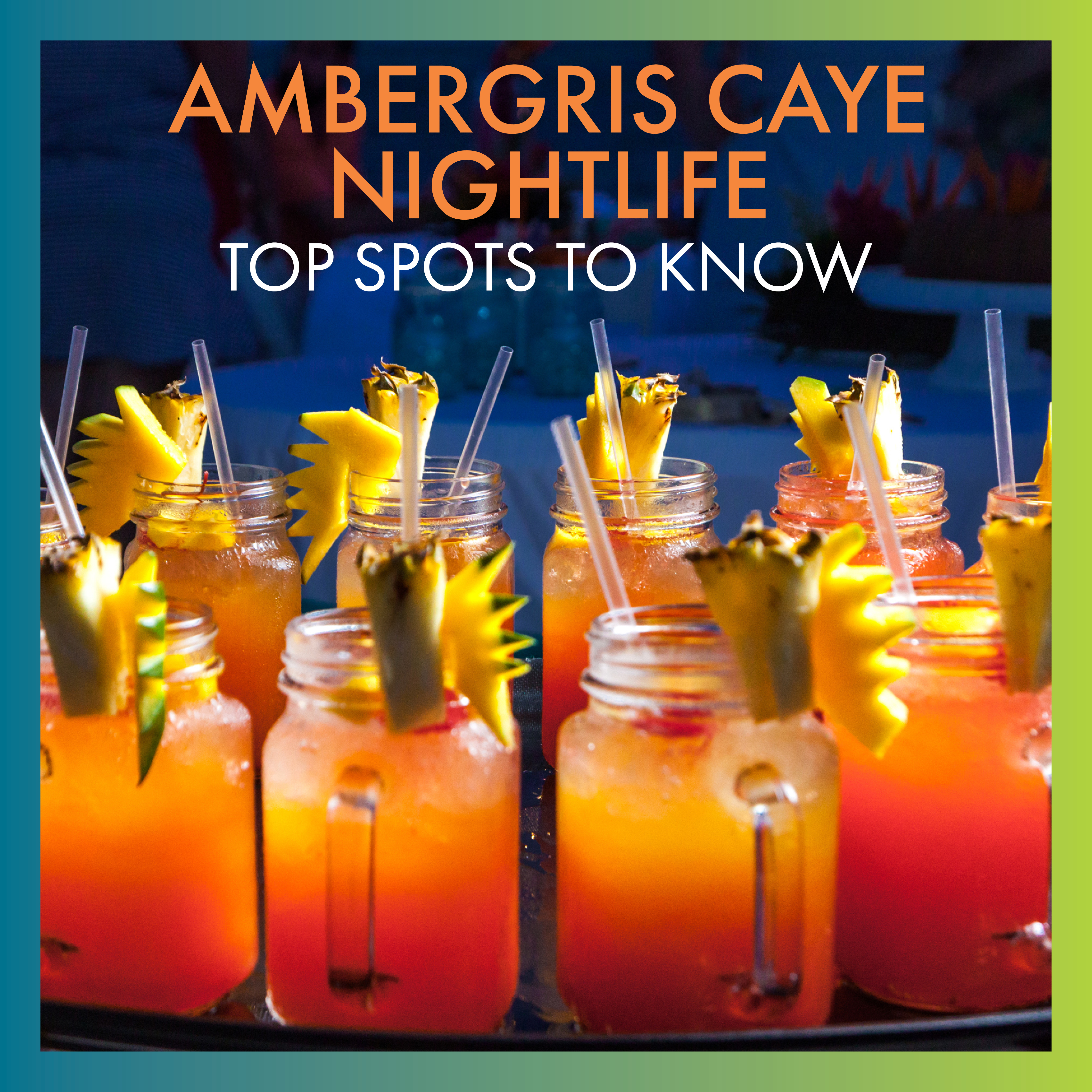 Ambergris Caye Nightlife- Top Spots to Know
Vacation in Belize is all that it's hyped up to be.  Ambergris Caye is close to the International Airport in Belize City, has a well-established tourist scene with resorts to match and a thriving number of restaurants and bars to choose from.  You can spend all day relaxing and checking out a variety of places or adventures all day on the reef or in the mainland jungles and cool down in the evenings at your favorite watering hole.
The Belize  Nightlife Scene
It can be great fun to check out the local nightlife and explore the island while you vacation.  Ambergris Caye nightlife is as eclectic and quirky as the island itself.  There is no shortage of restaurants and bars on the island to explore.  Three of the most popular and entertaining venues have that unique Belize flare and are must-do's while cavorting on the island.  Don't miss Fido's, Truck Stop and Palapa Bar!  Expect many bars to close by midnight and restaurants around 9pm.  The time of year also is a factor, during the high season things will be livelier and during the fall slow season, some establishments may close for vacations or renovations.  Holidays, especially Christmas and Easter week, find the island full and hopping with many beach parties and events.
Fido's Courtyard & Pier – Best Belize Beach Bar
Opening hours: Open daily, 7am-12am
Fido's is known for its regular live music and a large menu of creative cocktails.  It's located on Barrier Reef Drive in downtown San Pedro and opens up onto the beach.  The large palapa structure is decorated with a nautical theme and has plenty of space on the dance floor.  Live music starts most nights at 9pm and the restaurant serves breakfast, lunch, and dinner.  Don't miss the seafood!  There are a few gift shops in the courtyard as well for browsing.  Fido's has been a landmark in San Pedro for over 50 years and shows no sign of fading away any time soon.  Check it out and you just might find yourself returning there for more fun in Belize.
The Truck Stop – Lively fun with a variety of food trucks and games
Opening Hours: Wednesday-Sunday, 12-9pm
One of the most popular newcomers to the San Pedro scene, The Truck Stop is Belize's first shipping container food park, located 1 mile north of the bridge.  It's a lively and unique setup of several food-truck style booths, each offering a different style of cuisine.  Arepa's menu has South American options, Rasa is all about Malaysian and South Asian food and Cool Cone with the best Belizean ice cream.  The bar is front and center with a large open-air dining section of picnic tables in the middle.  There's a swimming pool in the back, life-size yard games, and many events each month, like trivia nights, mock game shows, movie nights and a monthly farmers market.
Palapa Bar & Grill – Over-the-water Beach Bar in San Pedro
Opening Hours: Daily, 10am-12am
This might just be the most fun of bars to discover.  Imagine a giant palapa, on a pier, over the Caribbean Sea right in downtown San Pedro.  Then add in a large bar, dance floor and all kinds of quirky signage.  Sounds great, right?  But we haven't even told you about the floating inner tubes in the water, where your frosty drink is served while you relax!  Now that we have your full attention, make sure to stop the Palapa Bar for tropical refreshments and snacks.  Live music is brought in for special events and you can usually find a fun crowd with great service anytime you stop in.
Getting Around Ambergris Caye
The island is 25 miles long, with most resorts located within 10 miles of San Pedro Town.  Depending on where you choose to stay, there are two main options for transportation.  There are taxis on the island, but they are exorbitantly expensive if traveling more than a couple of blocks.
Golf cart
Renting a golf cart is a great way to get around the island.  They are available to rent directly at most resorts or at the many rental agencies in San Pedro.  Golf carts are considered motor vehicles, and as such follow the traffic laws of any car.  Make sure you have a valid driver's license with you and have a designated driver when needed.
Water taxi
The Coastal Xpress is the local water taxi, it makes scheduled daily runs up and down the coast.  This is a great option that ensures that you won't need to drive after imbibing some of the local rum.  The last regular run north is at 10:30pm.  Travel in island style as you zip home with the Caribbean breeze in your hair.
Insider tips for making the most of Belize Nightlife
Click here for a detailed map of the island with marked streets, popular hangouts, ATM's, grocery shops and more.
There is a toll bridge for all motorized vehicles (including golf carts) just north of San Pedro Town, be prepared with small denominations of cash to pay the fee, both ways.
There is one main road that leads north of town, it is paved until Mile 3.5, at Belizean Shores Resort. The remainder of the road is currently unpaved and not lit at night, go slow.
Many resorts have their own restaurants on site that are open to the public. There are some fantastic restaurants with great ambiance to discover this way.
The only ATM's on the island are in San Pedro Town itself, there are none north of the bridge. US $1 = BZ $2, US currency is widely accepted.
If you're looking to stretch your vacation dollars, steer clear of imported alcohol, as duty and taxes are high in Belize, resulting in higher prices on those items when you're out and about.