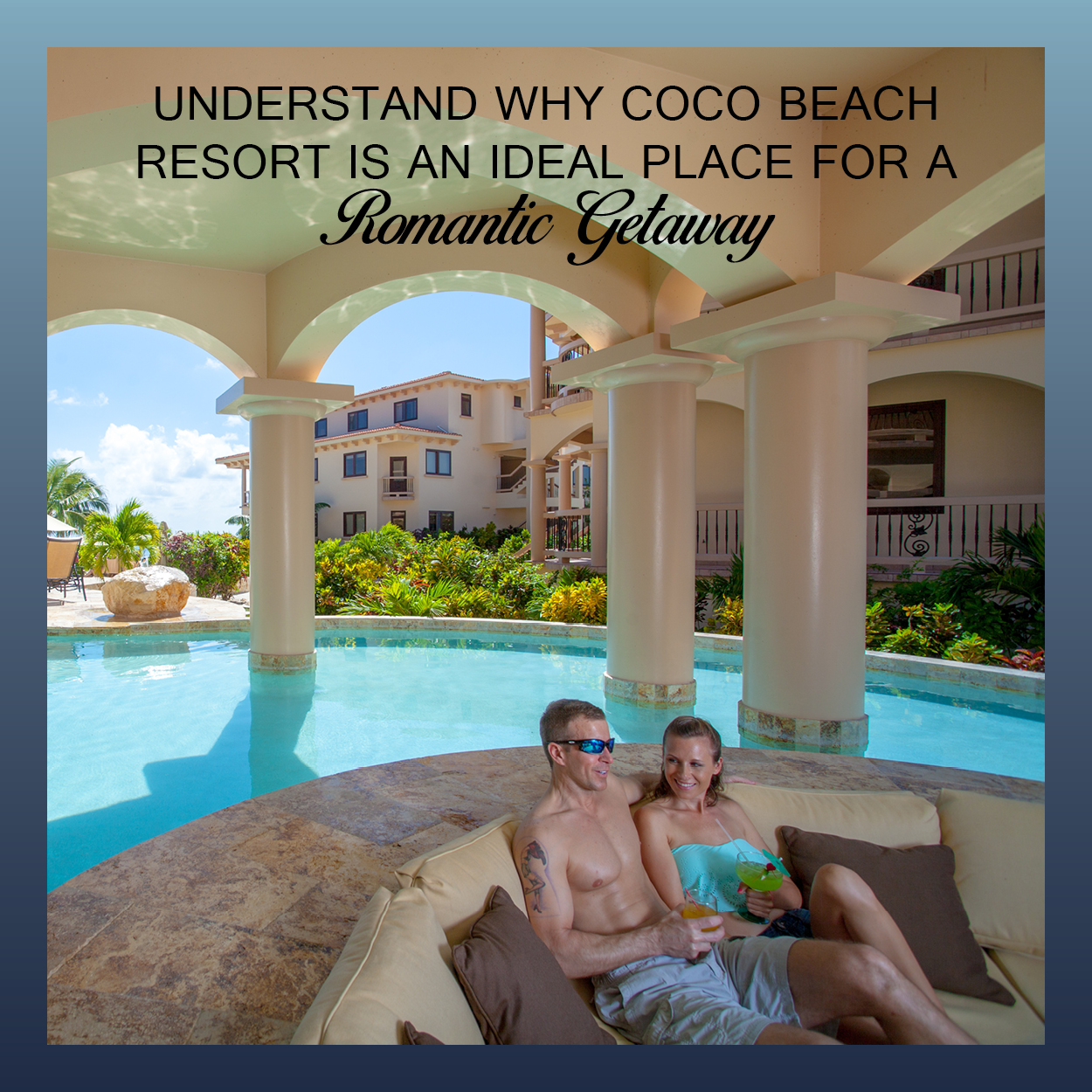 Understand Why Coco Beach Resort is an Ideal Place for a Romantic Getaway
Sunny tropical days, warm nights under the stars and your sweetheart by your side can be yours on a Belize romantic getaway.  Escaping on a romantic vacation for two is on every couple's wish list at one time or another.  Getting away from day to day life and responsibilities opens up time to reconnect and simply be together. Belize honeymoons are growing in popularity, but don't stop there.  Many couples are flocking to Belize for all kinds of reasons.  Empty nesters and retiree's that now have the time to travel the world love the convenience of direct flights to Belize throughout many hubs in North America.  Couples celebrating a landmark anniversary often choose Belize for the many romantic destinations and activities to choose from.  There are even many couples that pop the big question in Belize!  Whatever your inspiration, you can't go wrong with a couple's vacation to Belize.
Belize Vacations for Couples
Lucky for you, Belize is a fantastic destination no matter the time of year.  Warm weather and even warmer hospitality make it an easy choice for your destination.  The Belize Barrier Reef that stretches the length of the entire country offers unbeatable views and world-class snorkeling, diving and sail sports.  When flying into the Philip Goldson International Airport (airport code BZE) in Belize City, you are only a 15-minute hopper flight away from the island of Ambergris Caye.  Belize's largest island is a hotspot for romantic travel offering a thriving restaurant scene and luxury resorts.  The island's only town, San Pedro, is the hob for sightseeing, shopping, and dining.  Make your way north of the toll bridge to find a more peaceful setting for your romantic stay away from the hustle and bustle.
Coco Beach Resort
Coco Beach Resort is located 3.5 miles north of the bridge and is well-situated for your dream vacation together.  Beautifully maintained grounds surround three pools, including a heated swim-up pool bar and an adventure pool with rock water slide sure to bring out the kid in you.  Romantic dining can be had inside the upscale Cocoblanca Restaurant or dine under the stars on the beach at a special table for two.  An onsite excursion center and a mobile day spa partner let you easily plan adventures together and enjoy some pampering during your romantic Belize vacation.  The helpful staff takes care of all of the details, including arrival logistics, to head off any travel-weary squabbles that sometimes arise after a day of flying.
Luxury Honeymoon Casita
The unique Luxury Honeymoon Casitas at Coco Beach Resort is perfectly designed for a romantic stay for two.  The open bungalow floor plan takes full advantage of the space available.  A king bed and private bathroom are separated on a higher level from the rest of the living space.  The full kitchen is equipped so that you can prepare your own snacks or meals should you choose, or just to ensure your beverages are cold and your coffee is hot. Air-conditioning, Wi-Fi, daily housekeeping and cable TV are among the amenities available in each casita.  A private covered veranda opens onto the adventure pool and there is also a rooftop sunbathing patio.
But that's not all, folks! There are several other accommodations at Coco Beach that are ideal for couples as well.  You might consider the One-bedroom Luxury Sea View Suite to be closer to sea, the One-Bedroom Pool View Villa for a central location or a Luxury Hotel Room that opens directly onto the adventure pool.  For a full rundown on all of the accommodation types available at Coco Beach Resort, check out our blog on all of the room views on offer, by clicking here.  The larger suites work well for families or groups of friends, should you wish to return with a crowd.  Of course, no one will blame you if you choose to keep Belize and Coco Beach your little secret getaway for romantic vacations!