SANDY POINT RESORTS HOTEL TRANSFERS
BY SEA
If you prefer to travel by sea, there are two ferry companies located in Belize City that offer daily service to Ambergris Caye; the San Pedro Belize Express and Ocean Ferry Belize. This is a longer journey, taking up to 90 minutes. The boats are large and covered and often operate at or just below passenger capacity.
To get to the water taxi terminal, you will need to hire a taxi at the PGIA to the water taxi dock. Taxi's will be waiting right outside of the airport, are part of the Airport Taxi Union and have standard rates. They are licensed to carry up to five passengers and their luggage, the ride is about 25 minutes. Both water taxis are within a couple of blocks of each other and offer regular daily runs to and from Ambergris Caye. The Ocean Ferry docks in San Pedro at the Caribena Pier by Cholos Bar. The San Pedro Belize Express docks at the municipal pier in San Pedro Town.
ISLAND TRANSPORTATION METHODS
Everyone knows the expression "they're on island time." What about "traveling island style?" The transportation methods common on Ambergris Caye may be different than what you enjoy in your work-a-day life. The island itself is just 25 miles in length and less than 10 years ago, had no paved road north of town. With the creation of the bridge at the edge of town and the paving of the road north to Mile 3 at Coco Beach Resort and Belizean Shores Resort, more options have become available.
Many visitors and residents of the island choose golf carts as their preferred way to zip around the island. There are many vendors that offer rental services hourly, daily or weekly. All Sandy Point Resorts offer onsite rentals as well for the convenience of our guests. Remember to always have your driver's license on you while driving a golf cart and that open containers are prohibited on golf carts, just as in a regular vehicle. At the bridge north of town, there is a toll which must be paid both ways for all motor vehicles, golf carts included. The main road north is not paved after Mile 3, and there are sections that are bumpy or have seasonal puddles after heavy rains. The road is unlit at night.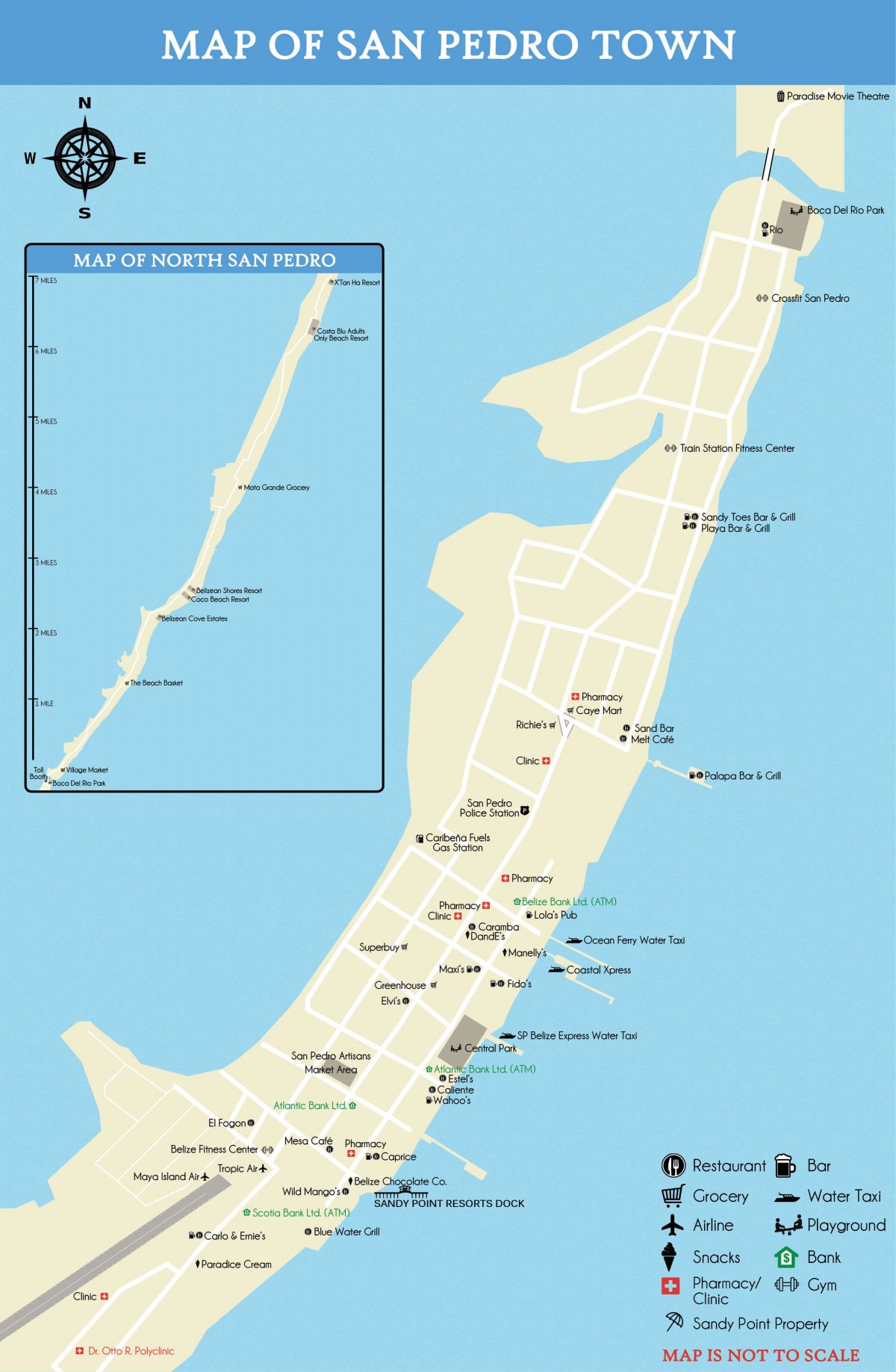 For shorter trips within town taxis do exist and are part of a taxi union which regulates rates and policies. As fuel and upkeep costs are higher on our island where everything must be brought over from the mainland, taxi's are not the most economical to use for travel north. There are also rigorous permit laws through the Department of Transportation that limit the amount of vehicles on the island and their usage. While some properties north of town do operate vans for the transportation of their staff, they are unlicensed to carry outside passengers, ruling them out as a valid transportation option for visitors.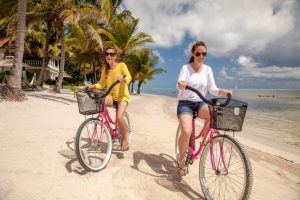 Bicycles are a great way to see the island and move your body at the same time. Beach cruisers are widely available as a complimentary amenity or for a small daily fee at most resorts. The island is flat and biking along the road is easy going. And don't forget about your feet! There is a myth that if you choose to stay "north of the bridge," as they say, that you will be stuck at your resort or that there is nothing much else to do. This couldn't be farther from the truth. There are many restaurants, businesses and tour providers sprinkled throughout the northern section of the island, where you do not need to deal with the congested streets of San Pedro Town and can enjoy quiet moments on the beach.