Who doesn't love a tropical cocktail poolside while on vacation?  Bring some of that relaxation home with you and mix up your very own Painkiller.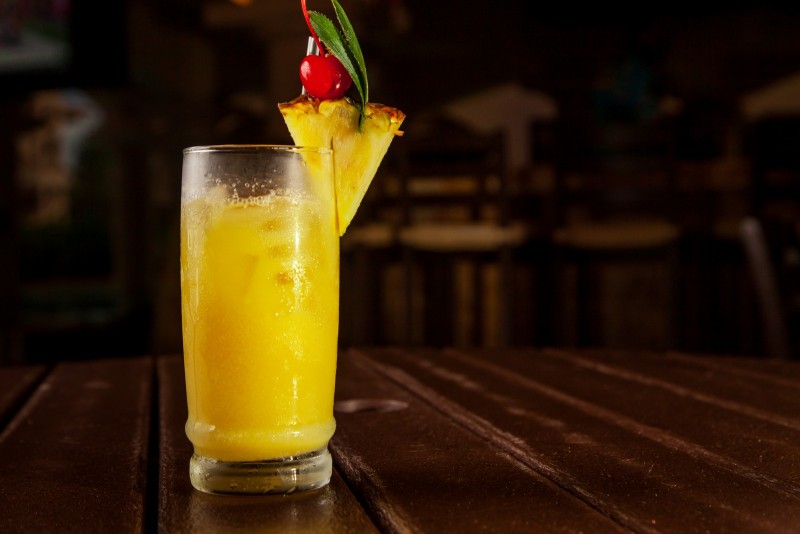 With a name like that, you are sure to think of several situations that deserve a little indulgence:  The end of a long week at work.  Nursing the sunburn "souvenir" you brought home from your getaway.  That gruelling workout you just completed.  Surviving yet another commute through rush-hour traffic.
Add all the ingredients to a Hurricane glass or large snifter and fill with ice.

Stir to combine and garnish with an pineapple wedge, a cherry and cinnamon. Enjoy!
What was your latest mishap that warrants a Painkiller?