Tuff E Nuff Tours does it all and is a proud partner of Sandy Point Resorts offering a full range of land and sea adventures at all of our properties.  We were thrilled to learn that travelers like you voted and named them Trip Advisor's Traveler's Choice award winner for 2016.
In their words "Tuff E Nuff Tours has the best guides that have been professionally trained to offer education, entertainment and most importantly, safety."  Some of the most popular tours are snorkeling at Hol Chan, sunset sailing and the 3-in-1 full-day on the mainland which includes a Mayan temple, cave tubing down a lazy river and a full-speed adventure through the jungle canopy on a zip line.  Here's a breakdown of their marine and mainland tours:
Marine Tours
Mainland Tours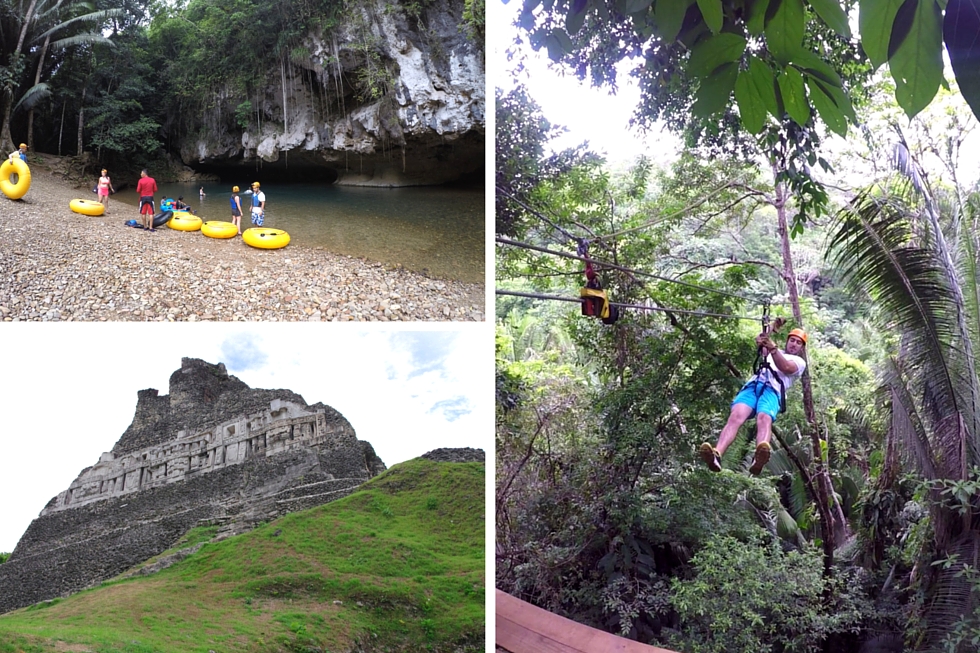 Terrestrial Activities- Belize City Tour, Belize Zoo, Crooked Tree Bird Watching, Baboon Sanctuary, Cave Tubing, ATM Caves, Zip Lining, ATV Jungle Adventure, Black Hole Drop, Inland Blue Hole, Horse Back Riding, River Canoeing, 1000 ft Falls, Rio On Pools, Rio Frio Caves, Butterfly Farm
Customize your very own Belize adventure with your pick of their tour options.  Tuff E Nuff enjoys their home-base excursion center at Coco Beach Resort with a full-service 5-star PADI dive center also posted at X'tan Ha Resort.  Guests staying at Belizean Shores and Costa Blu Adults Only Beach Resort can book their tours directly at the excursion center located on their dock and then enjoy a complimentary transfer to the main dock to begin their tour.
With such a wide variety of options, there really is something for everyone.  For family-friendly suggestions, check out our post here.  What was your favorite Tuff E Nuff excursion?  Tell us in the comments!