Blu specializes in global fusion cuisine with everything from pasta to breads to desserts made in-house.  Open daily from 7am - 8:45pm, Blu offers three distinct menus for breakfast, lunch and dinner.  Breakfast is served 7am - 11am, lunch is served 11am - 6pm and dinner is served from 6pm - 8:45pm.
The menu choices tend towards the health-conscience, geared towards divers.  For your convenience, the menus are also structured with diet symbols to include vegetarian, gluten-free and vegan options. Have an allergy?  Let us know at check-in and you won't have to worry about it for the rest of your stay, as the staff will personally discuss with you the options available.
DJ Garrero and Lorraine Reid are the young and colourful couple that lead the team.  Chef DJ is San Pedrano who grew up in a restaurant family, and his passion for cooking and good food was sparked early on in the kitchen with his Grandma, Aunties and Mom.  Lorraine grew up in Corozal Town in the north of Belize and has a background in the hotel and service industry.  They started their restaurant adventures together with a hole-in-the-wall in San Pedro called "DJ's."  From those humble beginnings, the pair have worked tirelessly to showcase their skills at Blu and their dedication shows. Our staff are here to please and are often a wealth of knowledge, not only on the dining scene but also on island life and must-do attractions.  Don't forget to chat up the bartenders!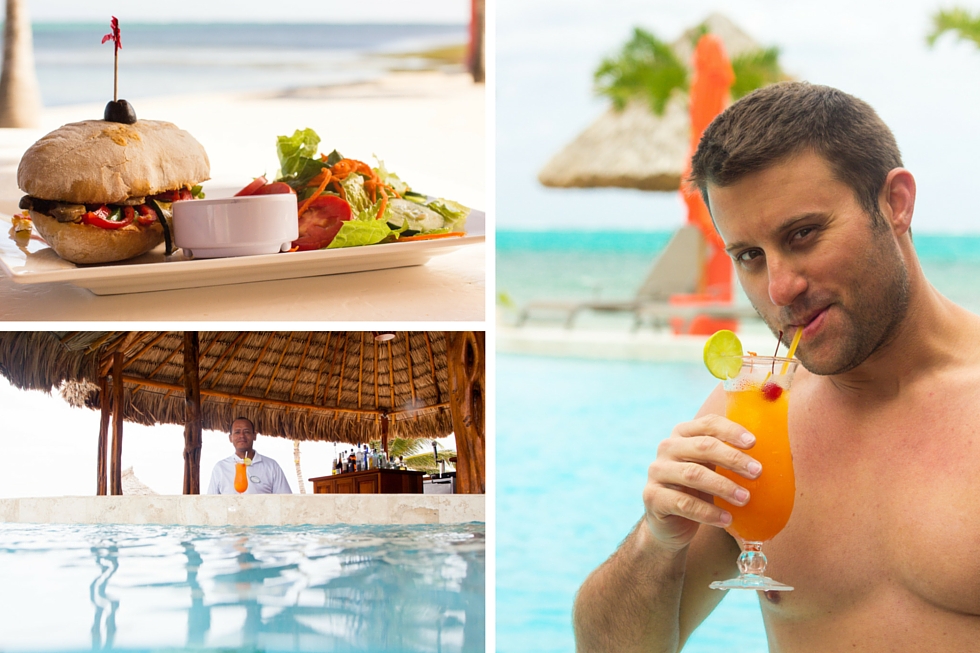 We would be remiss to skip over Blu Beach Bar, conveniently sandwiched between the large wooden deck and the pool.  Whether you relax at the large bar or swim up for your cold tropical drink, you'll find that all of your worries drift away.  Specializing in crafted cocktails, Blu Bar can find just the right combination for everyone.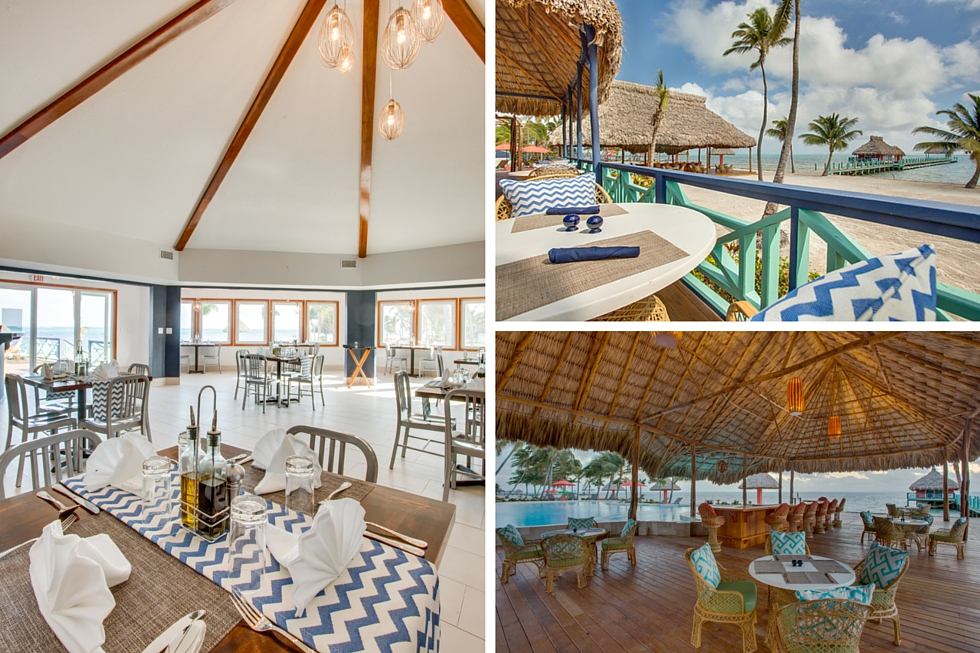 With the large open-air veranda overlooking the sea, it's easy to linger over your meal with a tropical drink in your hand.  Of the diverse menu, some of the most-loved are the Citrus Chicken Quinoa Salad and the selection of grilled whole wheat pizzas.  In late 2016 there are plans to bring a more upscale wine selection to the mix, a smoothie and snack bar for when you're on the go among other new additions.
If you haven't yet tried a night out at Blu Restaurant, time to add it to your wish list!